PIERS MORGAN has been cleared by Ofcom after he received nearly a thousand official complaints for claiming to identify as a penguin.
The Good Morning Britain host was subject to 950 complaints from viewers who took issue with his claim, afterwards claiming to he was "personally quite pleased" that with having one of the highest number of complaints to any TV show in the country this year.
Morgan's insistence on identifying as a penguin came during about the existence of 100 genders on the ITV breakfast show in September.
Ofcom received a vast amount of complaints about it citing 'transgender discrimination/offences'.
However, Ofcom have since cleared Morgan of any wrongdoing.
"Very good ruling I have to say," he said this morning.
"1,000 people complained and they all want me fired.
"The only person singled out for complaint is actually not me...it's Susanna."
Co-host Susanna Reid replied: "He gets exonerated - I get criticised!"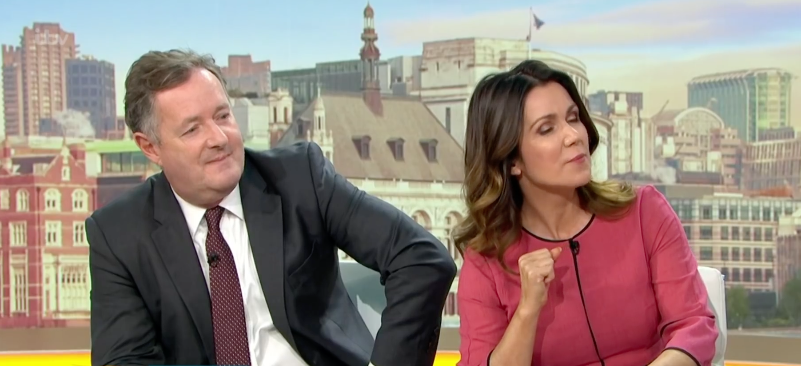 Piers revealed he was completely cleared for having "very strongly held views" on gender identity and has a right to express those views.
The controversy began when the BBC made a film which encouraged the teaching to children that there are up to 100 gender identities.
Morgan, in an attempt to demonstrate the ridiculousness of such an idea, claimed live on air that he wished to identify as a'two-spirit neutrois penguin, even going as far as changing his profile picture on Twitter to a photo of his face on the body of a penguin.
Guest Benjamin Butterworth, who was an advocate for the idea, denied Piers' ability to do so, telling him: "you're not a penguin."
"Who says I'm not?" Morgan asked.
"Well, that's not a thing that happens," came the reply from Benjamin.
The debate resurfaced when Butterworth appeared as a guest for the second time in October, once more denying Morgan's right to identify as whatever he chooses, and even claiming he'd signed a petition to get the host fired form his job.
"Most people think the concept of a hundred genders is utter nonsense," Piers told him.
"Get away from this ridiculous control-freakery stuff that no one's allowed to challenge it, I'm going to say it, and no one's going to stop me, and you're not going to get me fired," he added.
It appears Ofcom agrees.