A DUBLIN business group is under mounting pressure to remove the 'Welcome to Grafton Quarter' Christmas lights which were switched on earlier this month.
The sign, which replaced the the old 'Nollaig Shona Duit' greeting, has irked large sections of the public, some of whom have claimed the revamp is insulting and misleading.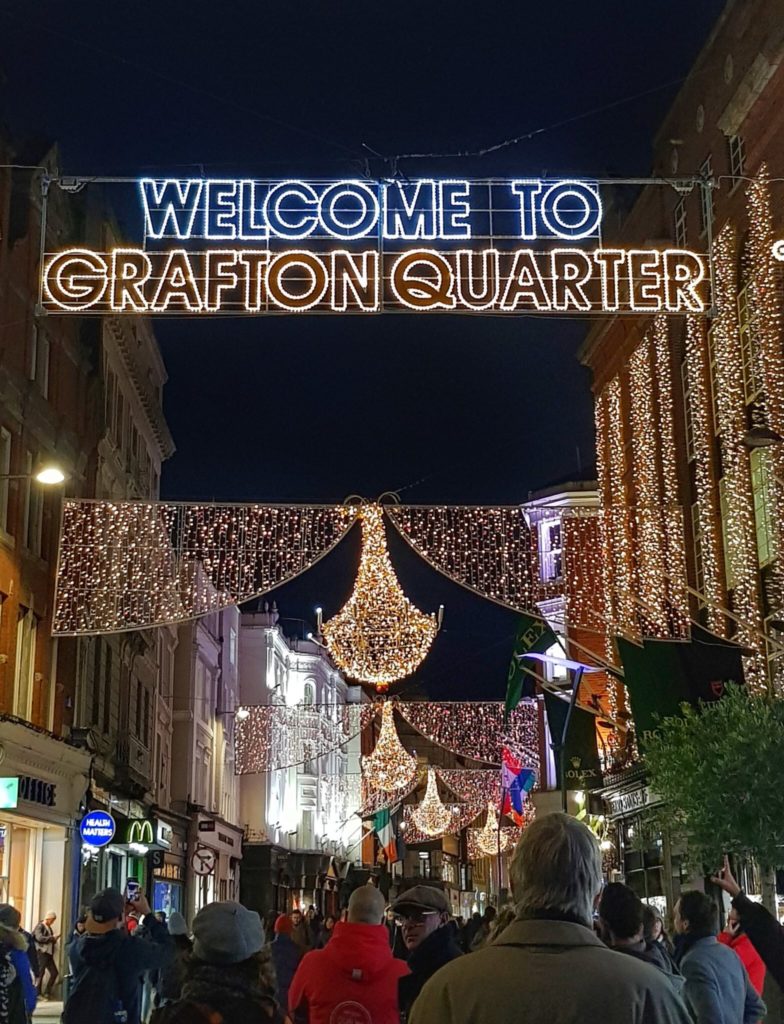 Some were left confused thinking that the famous Grafton Street had changed its name, while others believed the switch to an English welcome was a move away from the bilingual message the city of Dublin wishes to spread.
Ultimately, it doesn't appear to be a popular change, and there are calls for the old sign to be restored.
Advertisement
Richard Guiney, CEO of Dublin Town, the group which organises the lights, insisted that the name 'Grafton Quarter' is nothing new, and that businesses have been using the name for the last decade.
"The businesses on Grafton Street have been referring to the area as the Grafton Quarter for the refurbishment of the street that's been going on over the last number of years," he said.
"I think there's a move towards that as a district brand."
Public criticism of the change has been rife online, with Twitter users branding the sign "soulless" and "pretentious".
Who wore it best?

"Grafton STREET's a wonderland, there's magic in the air", not garish, soulless quarter signs💰 #NollaigShonaDuit pic.twitter.com/OUQC8cQWK5

— Ruth Smith (@theruthsmith) November 14, 2019
Another user wrote:
Advertisement
"Get a grip lads & put it back to #NollaigShonaDuit -that's the traditional Irish language greeting for Christmas no matter what nonsense ye've all dreamed up over a skinny free-everything latte."