DUBLIN AIRPORT welcomed back thousands of passengers today following the reopening of non-essential international travel.
Excitement was in the air this morning as holidaymakers flocked to the airport in droves as dozens of European travel routes opened up for the first time in months.
At midnight, the EU Digital Covid Certificate was activated, allowing people to travel for non-essential reasons for the first time in over a year, providing they've been fully vaccinated or have recovered from Covid-19 recently.
Ryanair and Are Lingus happily welcomed sun-seekers back as they jetted off on long-awaited breaks to the likes of Spain, Portugal, Italy and Greece.
It's thought that an estimated 22,500 people will travel through Dublin Airport today, a huge surge on recent numbers, but down a whopping 80% compared with pre-pandemic figures from July 2019.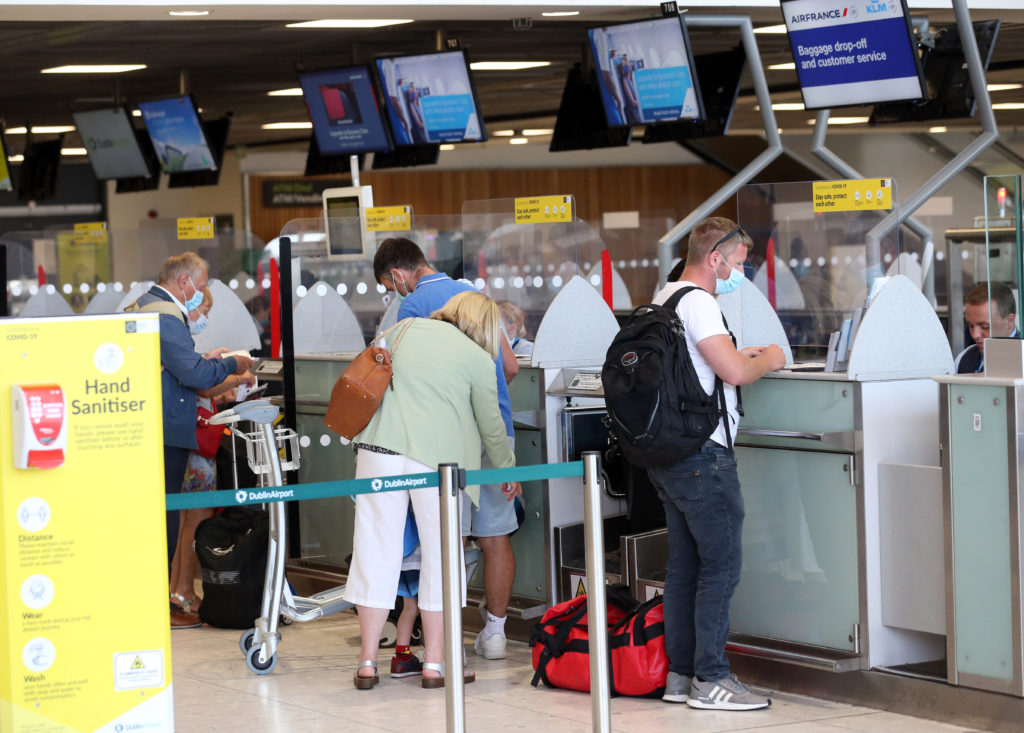 Some passengers revealed they were taking a holiday for the first time in over two years.
The airport hasn't been this busy since last August, when around 500,000 people travelled through, shortly before the second lockdown.
Social distancing rules were still in place inside the airport, and mask-wearing was still mandatory.