FUEL has been added to the fire ahead of Ireland's World Cup clash with Japan on Saturday after the hosts accused Cian Healy of illegal scrummaging tactics.
Japanese tighthead prop Yusuke Kizu suggested that Healy angles inwards during scrummages, which is not allowed.
Props are only allowed to drive forward towards their opponents, and any sideways movements can can cause the scrum to collapse, which puts dangerous pressure on the necks of the hookers.
As a loosehead prop, if Healy is angled inwards and pushing against the chest of the tighthead prop opposite him, rather than the shoulders, it can cause his opponent's body to pop out of the scrum.
"Their loosehead prop steps out, so they try to attack from the side, that's my impression of their scrum," said Kizu.
"Ireland's forwards really attack close to the rucks so we need to have double collisions to stop their momentum, and we need to execute our system for us to achieve that.
"It was a positive tight-five review from the Russia game in that our defence really came up hard and we were able to force them back."
If both selected to start, Kizu will be nose-to-nose with Healy in the scrums on Saturday.
Despite the accusations of bending the rules, Japan's scrum coach Shin Hasegawa says he admires the Irish scrum and has called on his side down to shut down Healy and Tadgh Furlong if there's any chance of Japan dominating the set-piece.
"We need to nullify their strong loosehead and tighthead, so we don't let them scrum at 100 per cent," said Hasegawa.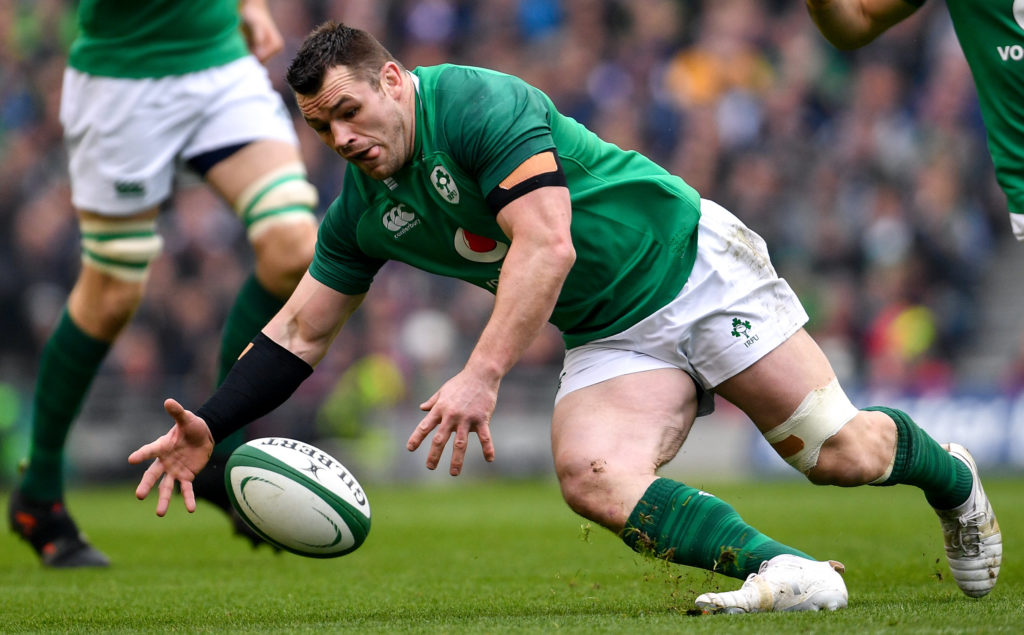 "I've loved their scrum for a long time, so we really need to think about how we counter them, and how we talk and coordinate with the players.
"We feel confident in our scrum, a matter of fine-tuning, we need to be determined and committed in our scrum.
"We are worried because they are a very strong side, and the more you watch them, the more you analyse them you find out they are a quality side."
Japan toppled Russia, beating them 30-10 in the opening game of the tournament on Friday while Ireland roared to victory against Scotland on Sunday, leaving both sides on five points at the top of Pool A, along with Samoa who beat Russia 34-9 on Tuesday.