In this week's Irish Post – Out Now
IN NEWS
'We saw this coming'
Days before the shooting dead of detective Adrian Donohoe, Garda sources told The Irish Post it was only a matter of time before a member of the force was murdered in the line of duty
New drink-driving proposals are branded ludicrous
Leading Irish road safety campaigners in Britain have hit out at a move by Kerry councillors to create permits that would allow drinkers in rural areas to drive after having "two or three drinks".
Advertisement
Finance jobs start to fade away
London's financial landscape has been described as a 'bloodbath' by one senior banker and thousands of Irish workers find themselves in the firing line…
McHale's Law – A new type of trip
In a new column, Andrew McHale – a founding partner of Manchester's McHale & Co Solicitors – writes exclusively for the Irish Post. This week he looks at bankruptcy tourism.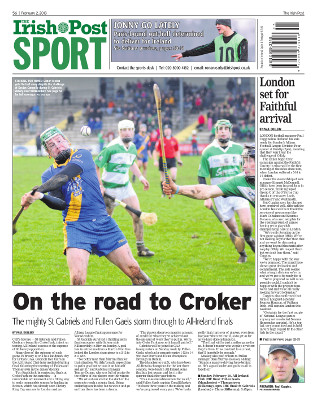 IN SPORT
The Road to Croker
English-based teams St Gabriels and Fullen Gaels storm through to All-Ireland finals
The joy of Six
We profile man-on-the-move Jonny Sexton and look ahead to the Six Nations
Advertisement
London's calling
Big interview with Exiles manager Paul Coggins as the National Football League kicks off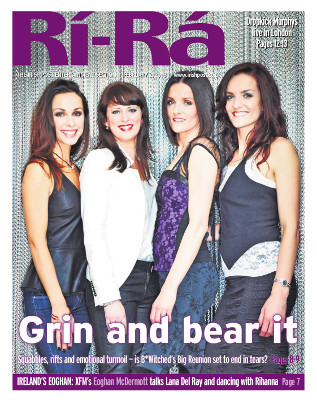 IN ENTERTAINMENT
Trouble brewing
Is B*Witched's big reunion set to end in turmoil?
Ireland's Eoghan
XFM and RTÉ presenter Eoghan McDermott talks Lana Del Ray and dancing with Rohanna
Dropkick Murphys live in London
Photos and review from the Boston band's two-night stand at London's Kentish Town Forum
Advertisement