WITH Christmas fast approaching The Irish Post has compiled a list of the year's top five must read Chick-Lit books. Humorous, light-hearted and romantic, these books make an ideal Christmas gift or stocking filler!
Christmas at Rosie Hopkins' Sweet Shop
Jenny Colgan
(Sphere)
JENNY COLGAN'S heart-warming tale of friends and family coming together for the festive season is not only a great read — it contains some mouth-watering recipes to inspire your Christmas celebrations.
In the little snow-covered village of Lipton in Derbyshire Rosie Hopkins is counting down the days till Christmas.
Along with her boyfriend Stephen, Rosie will be celebrating the holiday season with her family who are swapping summer for winter and flying over from Australia.
She has a sweetshop filled with sweet selection boxes, mountains of Turkish delight, themed candy canes and happy sugared up children.
But Rosie's plans for a merry Christmas are soon jeopardised when the close community of Lipton suffer a devastating tragedy. She must decide whether her future lies in the town and what will happen to her sweetshop…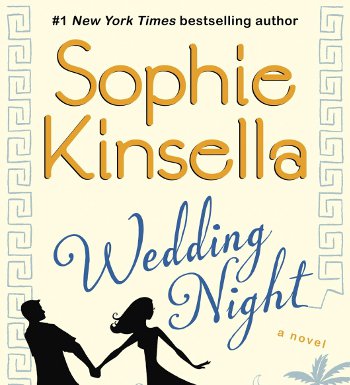 Wedding Night
Sophie Kinsella
(Bantam Press)
IF YOU want to escape the cold wintery weather, then join Lottie on her journey of self-discovery and cast your imagination to the exotic Greek island where the story is set.
When Lottie made a pact with her ex-boyfriend Ben that the two of them would get married if they were both still single at 30, she never thought that the day would actually arrive!
After a string of uncommitted long-term boyfriends and the reappearance of Ben into her life, Lottie does not hesitate when he reminds her of their pact.
Without the complication of an engagement and time-consuming task of planning a wedding, the pair head straight to the altar and then on to their honeymoon on the Greek island where they first met.
Post-wedding bliss is threatened by their family and friends who are determined to voice their concerns about the hasty nuptials.
Can the newlyweds prove that their marriage is genuine?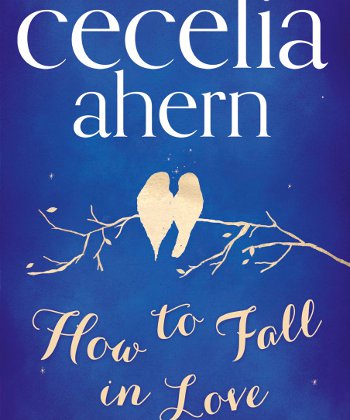 How to Fall in Love
Cecilia Ahern
(HarperCollins)
AHERN achieved instant success with her debut novel PS, I Love You, which became an international best-seller and film adaptation starring Gerard Butler and Hilary Swank.
She now brings you her latest book — a thoughtful, compassionate and moving story in which she tackles the difficult topics of depression and suicide.
Set in Ireland, Christine encounters Adam one evening as she is crossing the Ha'penny Bridge in Dublin.
He is threatening to jump off the bridge, and having previously witnessed a man commit suicide, Christine is determined to save him.
She makes a desperate and risky deal with Adam and promises him that by his 35th birthday, which is just two weeks away, that she can teach him how to fall in love, with his own life.
Christine faces a race against time to deliver her promise.
The two of them encounter crazy adventures, nights out and grand romantic gestures but whilst Christine is helping Adam to discover the purpose of his life again, her feelings appear to run deeper…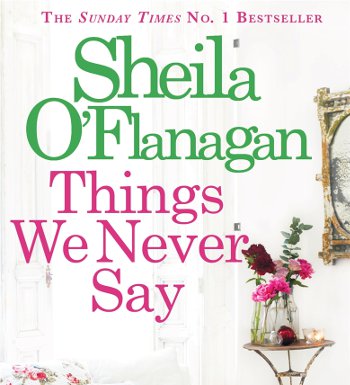 Thing's We Never Say
Sheila O'Flanagan
(Headline Publishing Group)
DUBLIN-BORN O'Flanagan tells the tale of a feuding family and a family with secrets in her latest book.
Originating more than 50 years ago, the story centres on Abbey Anderson, a woman who rarely seeks change.
Despite not being in regular contact with her mother, Abbey is happy with her life in San Francisco. She enjoys her job, is in a steady relationship and has great friends.
All of this is soon questioned when she is contacted by Irish lawyer Ryan Gilligan, and she is faced with the reality that everything she had believed to be true about her roots is a lie.
The story follows Abbey to Dublin where she aims to investigate the shocking revelations that have come to light, but she is thrown further obstacles and surprises almost as soon as she lands.
Life will never be the same again, not only for Abbey but for the family in Ireland who were not aware she even existed. She must make a choice that will affect those around her, but what will she finally decide?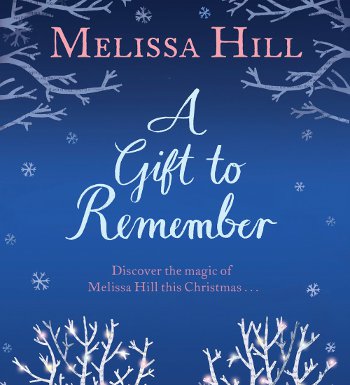 A Gift To Remember
Melissa Hill
(Simon & Schuster)
WORKING within the four walls of a small Manhattan bookstore, Darcy Archer is a daydreamer who will not settle for anything less than the perfect man.
Irish author Melissa Hill creates a heart-warming and uplifting love story between Darcy and an unsuspecting stranger.
Whilst cycling to work one day, Darcy accidentally crashes into a smartly dressed gentleman, Aiden, who is walking his dog.
He is taken to hospital but his dog is left behind, and a guilt-ridden Darcy believes that it is her duty to return the dog to Aiden.
A story of love ensues as she enters a world of books, adventure and travel of a complete stranger.
Darcy believes that Aiden could be the man that she has always dreamed about, the man of her daydreams. Could she be right?