BRENDAN GRACE was not your average Irish comedian.
A funny man and all-around-entertainer of some repute, Brendan captivated audiences with his stories, his characters, and his songs.
So, when the sad news broke that he had passed away last Thursday, following a brief but brave battle with cancer, fans across Ireland and the world over were left bereft.
A Dublin boy did good; thousands descended on The Church of St Nicholas of Myra on Francis Street in the Irish capital this afternoon.
It was a chance for fans, friends and loved ones to pay their respects to a man that brought joy to so many during his time on this Earth.
But the tributes weren't just reserved for events inside the church.
Away from the service, local artist Fink.art decided to honour the great man with a mural immortalising the Irish stand-up extraordinaire for all of Dublin to see.
It came with a simple yet powerful message: thank you.
The Liberties in Dublin ready to welcome home Brendan Grace this morning pic.twitter.com/nzb8LTUnkb

— Mick Caul (@caulmick) July 15, 2019
It was a mural that soon captured the hearts and minds of fans across the city and far beyond, many of whom took to social media to share their reactions and impressions to this pitch-perfect tribute.
And, in an extra special touch, Brendan's surviving wife, Eileen and his son, Brendan Patrick, even paid a visit to the site of the mural.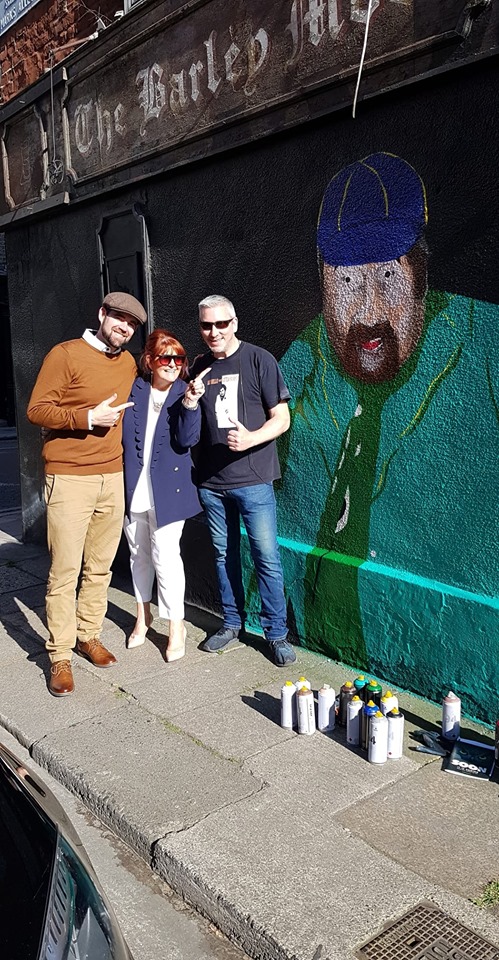 So moving, so powerful and the perfect way to ensure that, while Brendan is gone, he will never, ever, be forgotten.
Brendan Grace was not your average comedian. He was something else. Something spectacular.