AN IRISH couple who reunited in 2014 after 54 years apart were finally wed on Saturday, June 4.
Jimmy Hayes and Mary Kelligar tied the knot in front of 30 of their closest friends and family at the historic St George's Hall in Liverpool over the weekend.
The reception took place at the Best Western Hallmark Hotel Alicia in Sefton Park.
The couple met in the canteen of an oil refinery in Whitegate near Midleton, Co.Cork in 1957, when oil worker Jimmy was just 18 and canteen girl Mary was 16.
A few years later, in 1960, the couple went their separate ways, but despite the many years that passed, they never forgot about each other.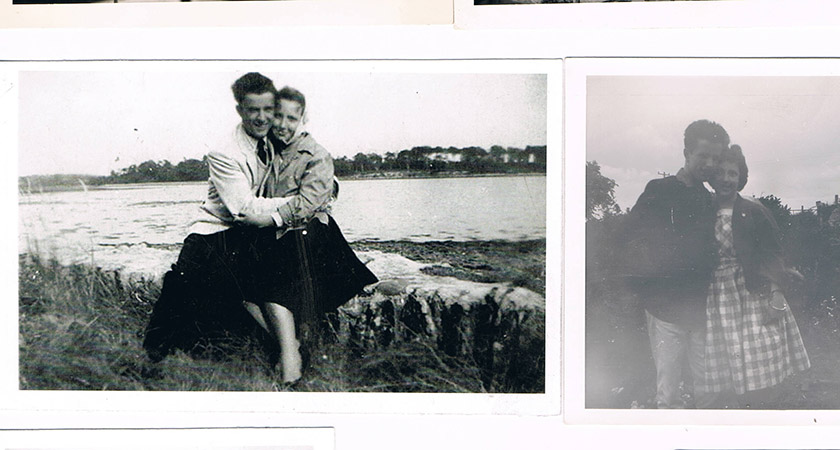 In 2014 The Irish Post covered the story of how a mislaid love letter re-united the pair, who by this time were both living in England - with Mary residing in Liverpool and Jimmy having set up home in Oxford.
Although they continued to live apart in their respective cities until their wedding on Saturday, the couple now plan to return to their home town of Midleton in Co. Cork - where they will live together.
Their heart-warming and timeless love story even has a modern twist, with Jimmy admitting the wedding was Mary's idea.
Speaking to The Irish Post, he joked that as 2016 is a leap year it was a woman's prerogative to propose, albeit with him helping the process along a bit.
"Mary was talking to me on Valentine's Day, which happens to be my birthday, about proposing, saying 'Jimmy wouldn't do that', then we both came to an agreement about it at the same time," he explained.
"As I said, leap year, it's a woman's prerogative."
Although they enjoyed a simple registry office wedding ceremony in Liverpool on Saturday - with Jimmy saying wanted a service which "had no religion, was short as possible - in and out" - the couple plan to have their nuptials blessed by a priest upon their return to Ireland.