IRELAND'S GUN laws may need to be 'evaluated' in the near future, Taoiseach Micheál Martin has said.
The Fianna Fáil leader was speaking after the tragedy in Lixnaw, north County Kerry earlier this week which saw three members of the same family die from gunshot wounds.
The bodies of Eileen O'Sullivan, 56, her 24-year-old son Jamie, and her partner Maurice O'Sullivan, 63, were found by a neighbour at their home in rural Ballyreehan at around 9pm on Tuesday night.
The body of Maurice O'Sullivan was discovered outside at the back of the property with what appeared to be self-inflicted gun wounds; a legally-held firearm was found near his remains.
The bodies of both Eileen and Jamie were also found suffering gunshot wounds. It is believed Maurice shot his partner and son in separate rooms inside the house before turning the gun on himself.
Speaking at a press conference before the Fianna Fáil think-in yesterday evening, Taoiseach Micheál Martin offered his sympathies to the family and loved ones of the O'Sullivans, and admitted the recent high volume of murder-suicides in Ireland was a "significant worry".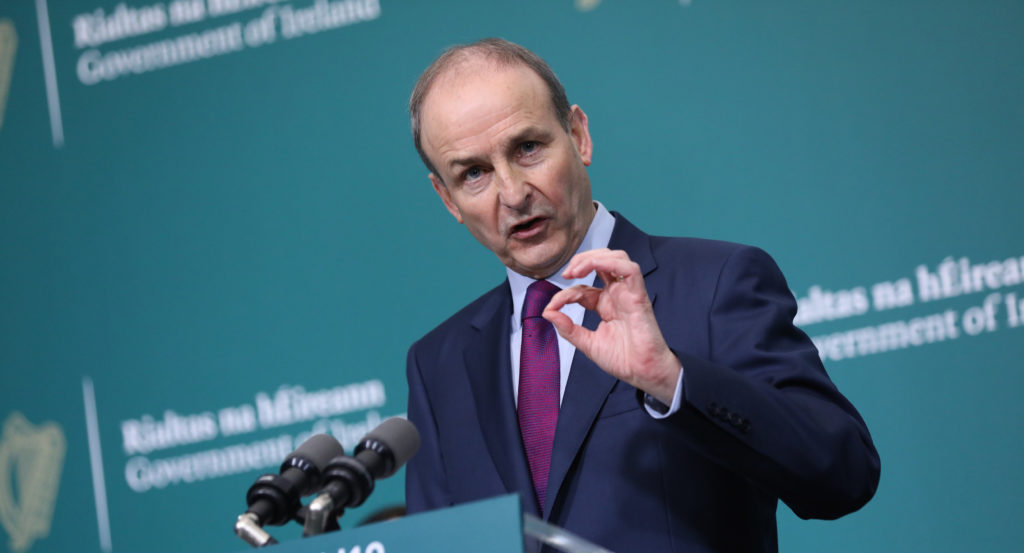 "These are devastating events," he told journalists at the conference, "and the enormity of them are quite shocking."
Referring to Ireland's gun laws-- which are already strict, usually held by farmers or hunters-- Mr Martin said the government would "evaluate and reflect on this".
He added, however, that he would "like to hear the full analysis from all authorities from different disciplines the gardaí and try to get a sense of what happened here."
"It has happened elsewhere as well in the country in recent times, and it is a very significant worry," he said, referring to a murder-suicide in north Cork which saw a man and son shoot the elder brother of the family before taking their own lives.
"So I do think we need to reflect on that and learn lessons from it and then apply it in a number of areas.
"And I don't want to preempt what happened here, but I think we can't ignore events of this kind," Mr Martin said.