A VIDEO of a homeless Irishman has gone viral after he claims he was arrested and charged by gardai for pitching a tent.
The man, named Donal, also said he was in despair because people of "different nationalities" were being set up in apartments for free while he and other Irish homeless people still struggle to get off the streets.
He was being filmed near Heuston Station in Dublin.
"I'm homeless for the last five years and it's a disgrace the way our government have left us like this," Donal said.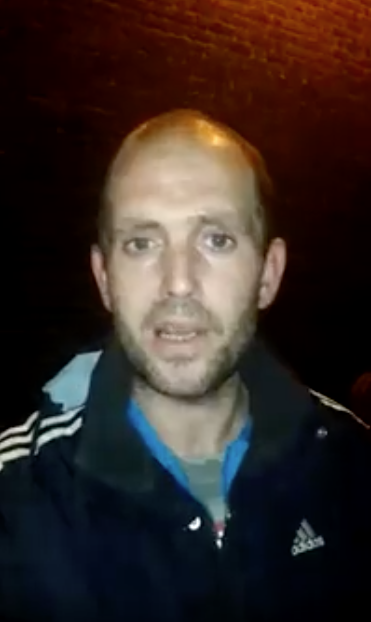 "We have no keys to get into to anywhere, like. We look around us, there's apartments full of all different nationalities.
"It's so heartbreaking it is."
The woman filming interjected a number of times to express her outrage, calling the situation "a disgrace" and "a shambles".
Donal continued: "I'm depressed. [I'm] sleeping in the woods up in Phoenix Park, sleeping in a tent. I was up there on Grafton Street in a cardboard box, it's that bad do you know what I mean?
He then explained why he was being taken to court.
"I pitched a tent with my mate who was coming out of the hospital. [The] two of us were homeless for two years, three years. He's back with his family now thank God.
"I pitched a tent, the guards took us down, arrested us. Let us out 12 hours later with a load of charges, for nothing."
"What kind of a shambles is this?" Asks the camera-woman.
"He's trying to bed down for the night in a tent and he gets arrested for it.
"This is a disgrace. We need to take our country back.
"Shame on all of those in the Dail!"
Donal goes on to explain that he's a plasterer by trade, and just wants "one chance" to get some work, but laments the fact that he has nowhere to shower and no clean clothes to use for an interview.
"If anybody out there can find it in their heart to give this young man a chance, that's all he needs," the woman adds.