THE iconic Galtymore dancehall in London features in a new set of stamps issued today in Ireland honouring the nation's emigration story.
Issued by An Post, Ireland's postal service, the stamps highlight the shared experiences of Irish people leaving their homeland for economic, cultural and humanitarian reasons.
Designed by Irish company, ZeroG, three 'N' stamps for national postage and two 'W' stamps for worldwide postage explore the complex story of Irish emigration over the past two centuries.
An Post claim they will "add a very special dimension to cards, letters and parcels being posted to family and friends all over the world to mark St. Patrick's Day 2020".
The three worldwide postage stamps highlight common themes of emigration.
One features a photo of people gathering in The Galtymore in Cricklewood, north London, reflecting the importance of Irish centres and hubs to the emigrant community.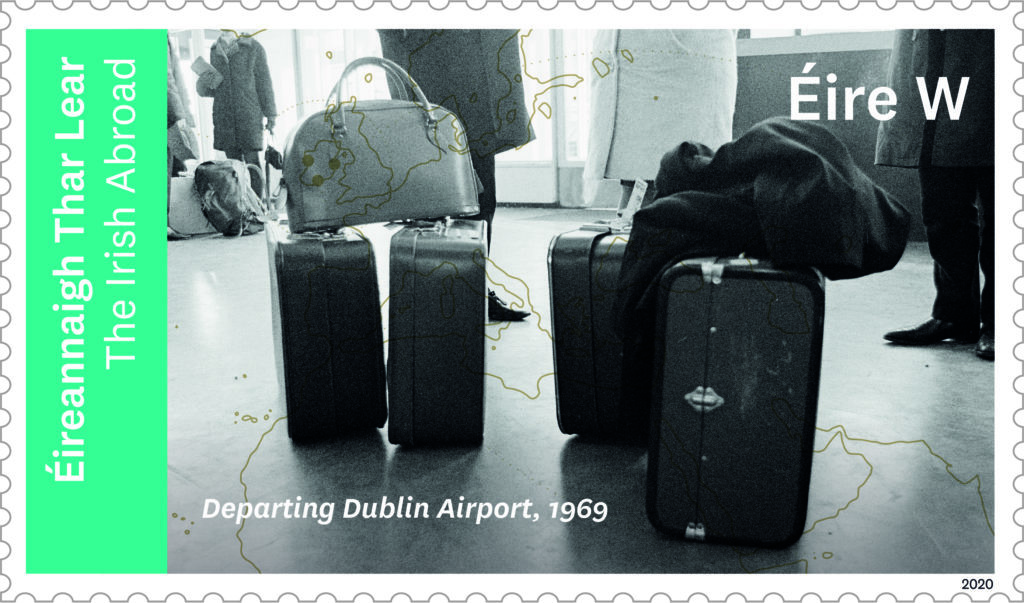 Another bears an image of suitcases at Dublin Airport, capturing the common experience of people leaving Ireland.
A third includes detail from the painting 'Emigrants letter and envelope, 1988' by Geraldine O'Reilly, representing communication with home and the importance of staying in touch.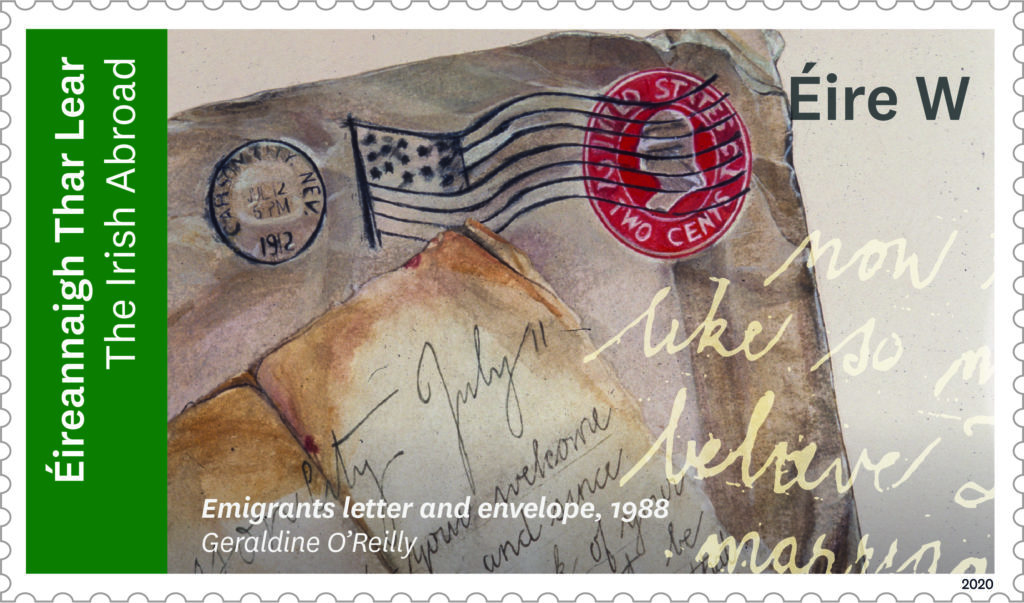 Two national postage stamps feature a gallery of Irish people who have "made an impact on the world from the 1800s right up to the present, each of whom has emigrated and made a contribution in their own sphere of excellence", An Post explains.
They include Dame Kathleen Lonsdale (Scientist), Richard Harris (Actor) and Patrick Sarsfield Gilmore (Musician) on one stamp, while Edna O'Brien (Author), Fr. Michael J Kelly (Priest/Aid Worker) and Mary Elmes (Humanitarian) feature on the other.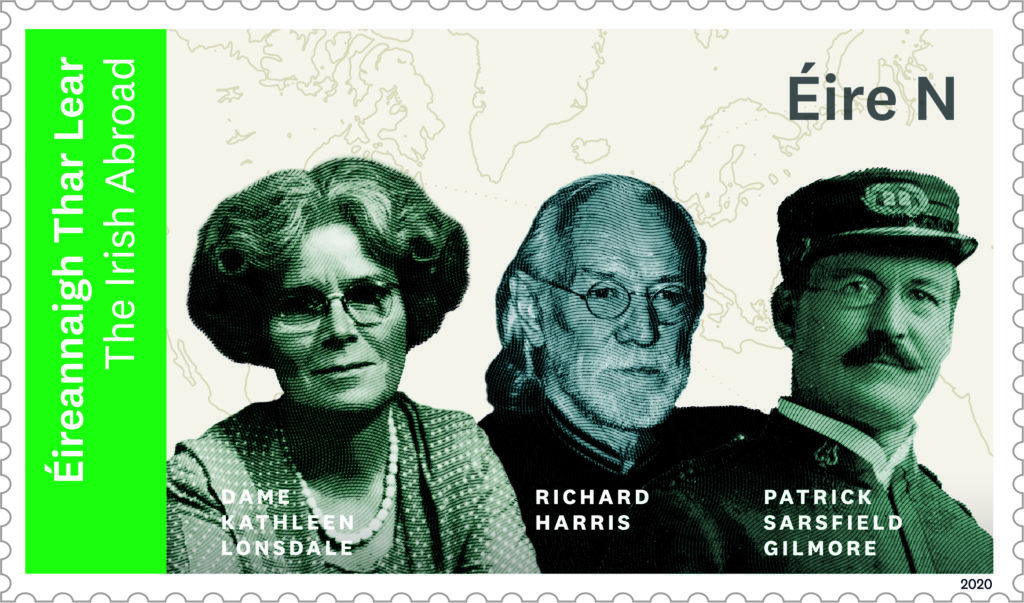 Welcoming the release, Diaspora Minister Ciarán Cannon said: "I am delighted to see the launch of this set of stamps which commemorate the Irish emigration experience and honour the contributions of the global Irish diaspora.
"Emigration has played a central role in Irish life for centuries, and there is scarcely a family on the island that has not been touched by it in some form.
"It is appropriate that this collection pays tribute both to the painful aspects of emigration – the separation, and the challenges of staying connected across great distances - but also to the many success stories of the Irish who settled in their new societies and thrived there."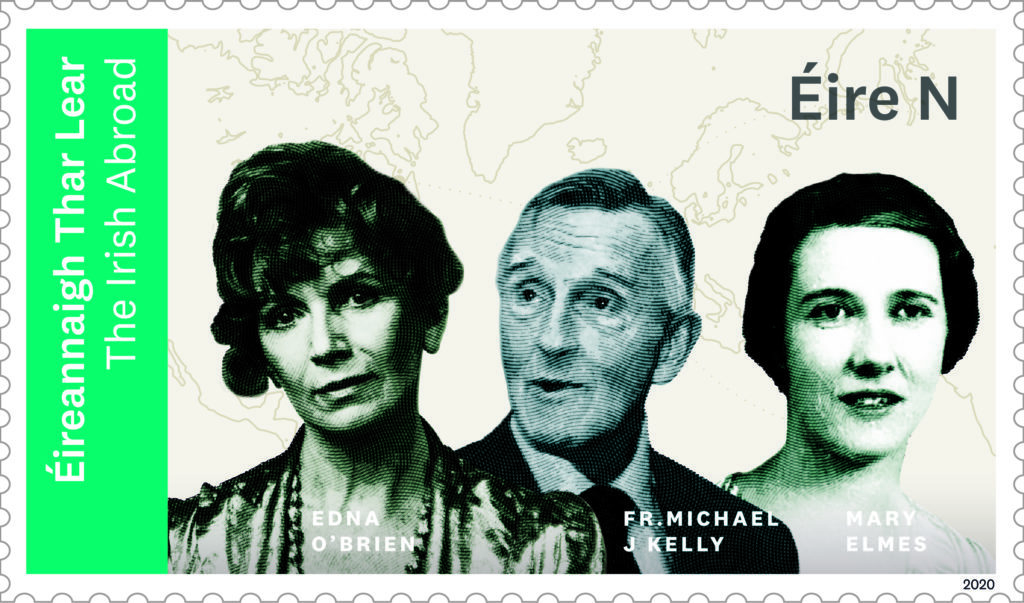 He added: "As these stamps travel the world, they will tell the story of the extraordinary resilience of the global Irish who overcame great challenges and flourished in the new homes they made overseas."
The new stamps, including a First Day Cover (FDC) based on the An Emigrant's Letter painting, are available in main post offices in Ireland and online here.