SHANE O'Brien is not the only suspected criminal with links to Ireland on Interpol's radar.
The 30-year-old is alleged to have killed 21-year-old Josh Hanson in an unprovoked knife attack at a bar in Hillingdon, north-west London, in 2015.
Last seen in Britain boarding a privately chartered plane at Biggin Hill Airport, O'Brien from Ladbroke Grove is considered extremely dangerous.
Here are five more international fugitives with Irish connections that Interpol say are at large across the globe.
1 - James Staurvik
On Friday evening 7th October 2011, 31-year-old Radowslag Adam Sawaryn was killed in his home in Mijdrecht. Police in the Netherlands immediately launched a manhunt for Dubliner James Staurvik (pictured bottom left, main picture), who was 28 at the time.
Several witnesses it has become evident that Sawaryn was in a conflict with someone called Niall James Byrne, which turned out to be a false name used by Staurvik.
2 - Conor D'Monte
Conor D'Monte (pictured right, main picture) has been a fugitive on the run for five-and-a-half years. D'Monte, a Canadian originally from Ireland is the former leader of the UN gang, a notorious network of criminal based in Vancouver, in British Columbia.
D'Monte is wanted for a arson and murder after a prolonged dispute with a rival gang called the Red Scorpions.
D'Monte was last seen in the Vancouver area in January, 2011. On April 1 of that year, he apparently signed over his $1.6 million dollar home to his wife, Jennifer Kong.
He has been known to travel to the U.S. , Asia, Spain, South America and Mexico where he is believed to have ties to the Mexican drug network.
3 - Paul Smyth Jacobs
Detectives on the Mediterranean island of Cyprus have been chasing a notorious Irish trickster who used to operate on the peaceful island a few years ago.
Little is known about Paul Smyth Jacobs other than that he is 36, 5ft 5ins tall with a slight build and all with blond hair and that he was a con man who swindled a number people out of property and valuable possessions.
4 - Viktor Kozeny
Nicknamed "the Pirate of Prague" Viktor Kozeny (top left, main picture) gained notoriety across the world for embezzling millions after the fall of Communism in Eastern Europe.
The Irish citizen, who has a management degree from Harvard University, has been on the run since an attempt by the Czech Republic's authorities to extradite him from New York and claim back $22 million of the money Kozeny allegedly took from the country's coffers ended with a judge telling the Czech Republic had to personally hand Kozeny the order.
The Czech-born Irishman is alleged to have embezzled more than $450 million in his lifetime.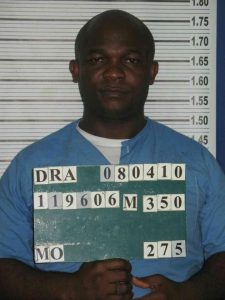 5 - Maduka Oforji
Costa Rica's judicial authorities recently published an appeal to locate the country's most wanted criminals - a list with 14 men and one woman.
Included on the list was Oforji Maduka (pictured above), an Irishman who is being sought for drug trafficking.