A FAMILY'S campaign for thieves to return their stolen caravan as it is their special needs child's 'happy place' has come to a happy end as the caravan was located yesterday evening.
The Sharkey Carroll family issued a heart-wrenching  public appeal earlier this week following the theft of their caravan, which gained traction on social media as people across the country shared their story.
Their son, 15-year-old Sean, has Down's Syndrome and Autism, is non-verbal and is blind in one eye, and loves spending time in his family's caravan which his mother says is his "happy place".
"It is Sean's life, it is his happy place," his mother Fiona Sharkey Carroll told RTÉ News.
She said that her son tends to have trouble sleeping at home, but "he sleeps like a baby in his caravan.
"Everyone knows it is his happy place. It gives him independence. It is his life."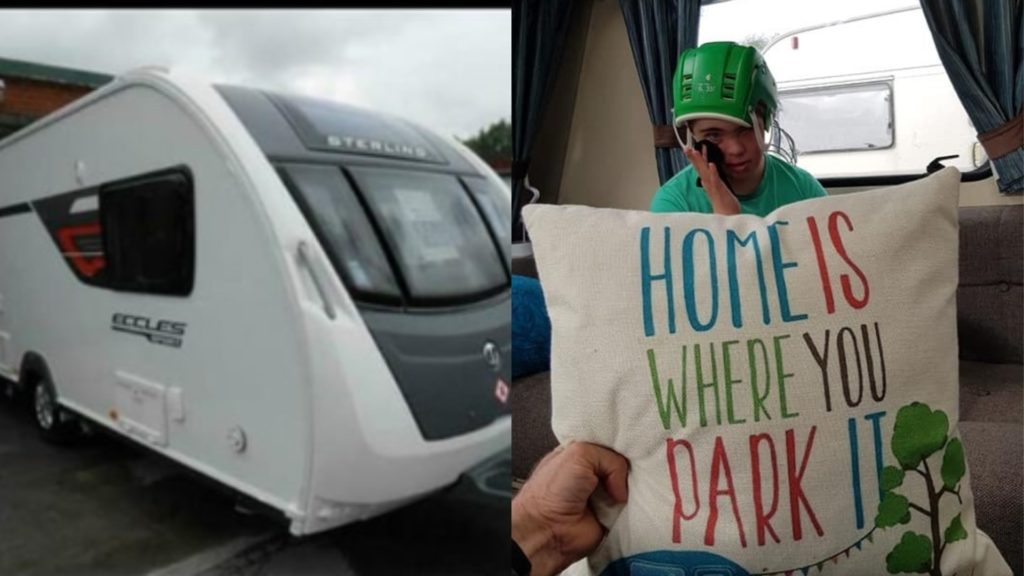 As well as the sentimental value, the caravan was full of essential items belonging to Sean, and Ms Sharkey Carroll had urged the thieves, who stole it from a storage shed along with multiple other caravans, to return it or leave it somewhere and there would be no questions asked.
It seems news of the family's appeal reached the thieves, and Sean's 'happy place' was located yesterday after being abandoned in a field in Co Laois.
It is thought the vehicle became "too hot to handle" after the massive campaign which had spread across the island.
Fiona Sharkey Carroll took to Facebook to update everyone on the news, and thanked everyone who had shared the appeal.
She told RTÉ News that the family is "delighted and thrilled beyond words" after the caravan was recovered by Gardaí.
"We would like to thank everybody that helped in our appeal to find it. We are looking forward to new adventures and Sean and Aoibhínn are the happiest children at the moment.
"Buíochas le Dia (Thanks be to God)."
The caravan was found over 120 km from where it was stolen, and Gardaí believe it may have been left there overnight before it was discovered.
They are asking anyone who may have witnessed any suspicious behaviour or who may have information which can assist the investigation to contact Portlaoise Garda Station on 0578674100 with information.
Two other caravans who were stolen from the same storage facility on the night Sean's caravan was taken remain missing.