GARDAI have seized a massive amount of cocaine from a vehicle in Drogheda with an estimated street value of €1.4 million.
In a statement issued on Monday evening, a Garda spokesperson said: "As part of an intelligence led operation under Operation Stratus, at approximately 12.35pm today local Gardai from Drogheda Garda Station intercepted a vehicle at the Donore Road Industrial Estate, Drogheda, Louth."
Following a search of the vehicle, they found roughly 20kg of cocaine, hiding in a number of packages which, subject to analysis, is estimated to be worth around €1.4m.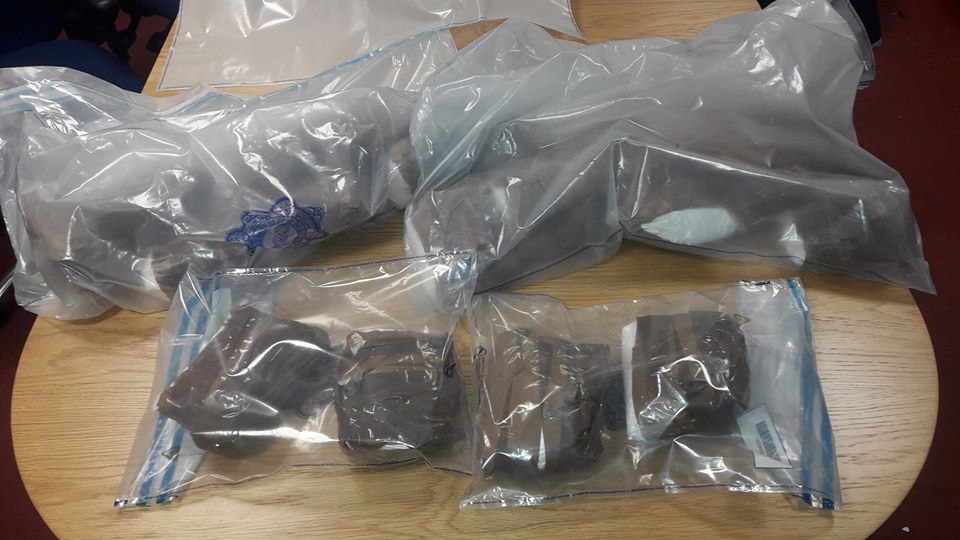 A man in his 30s was arrested at the scene on suspicion of drug trafficking and is being held at at Drogheda Garda Station under Section 2 of The Criminal Justice Act 1996.
The operation is ongoing, according to Gardai.
Last month, the head of the Limerick Garda Division, Chief Superintendent Gerry Roche, stressed that cocaine use was the "biggest problem" in Irish society, claiming that the use and trafficking of the drug in the country had become an epidemic.
According to the latest Limerick crime statistics, drug possession and drug use charges have increased by 14% since last year, and the trend is believed to be echoed in counties throughout the country.