US VICE President Mike Pence has no plans to halt campaigning on the eve of the election despite one of his top aides testing positive for coronavirus.
Pence's chief of staff, Marc Short, tested positive for Covid-19 on Saturday.
Despite this, the Vice President's spokesperson Devin O'Malley said Pence plans to continue on with his aggressive campaign schedule.
According to O'Malley, both the vice president and his wife, Karen Pence, tested negative for the virus and remain in good health.
This comes despite Short representing one of Pence's closest aides and someone considered a "close contact" under the guidelines set out by the Centres for Disease Control and Prevention (CDC).
O'Malley told reporters that "in consultation with the White House Medical Unit, the Vice President will maintain his schedule in accordance with the CDC guidelines for essential personnel."
Under those guidelines, any essential workers exposed to someone with coronavirus must closely monitor for symptoms of Covid-19 and wear a mask around other people.
Pence was seen wearing a mask as he returned to Washington aboard Air Force Two following a day of campaigning and just prior to Short's diagnosis.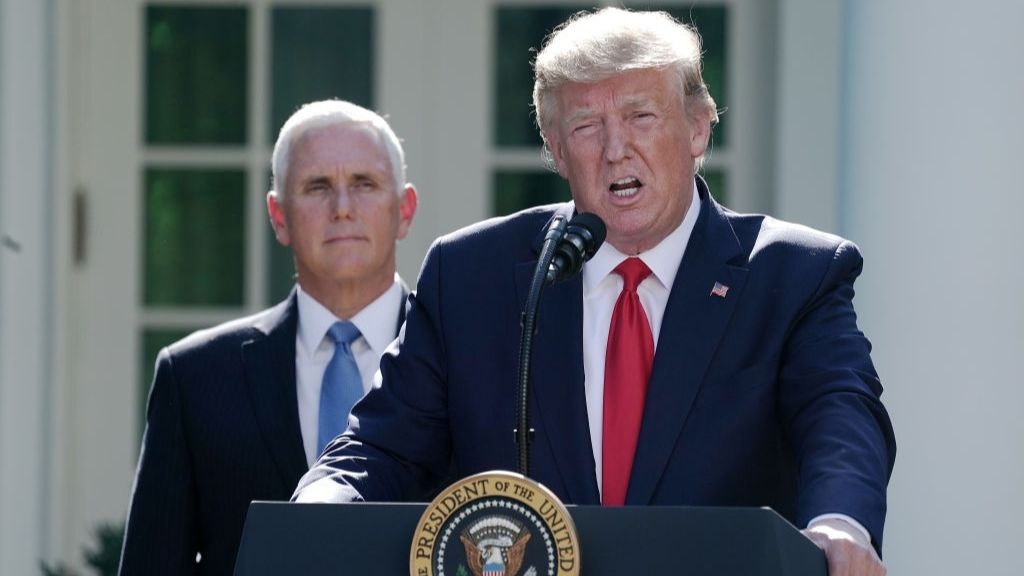 A proud Irish American Vice President's great-grandmother comes from Doonbeg in Co Clare and several of his relatives still live there even today.
According to Pence's Irish cousin, Hugh McNally, who lives in Doonbeg, Pence is a "really nice guy".
"I've met him a bunch of times and he's just a really approachable and really nice guy," he told RTE earlier this month.
"The fact that he is vice president was lost on us."
Pence's Irish links extend to his grandfather Richard Michael Cawley who emigrated from Tubbercurry in Co Sligo to Chicago back in 1923.
According to McNally, Pence's mother Nancy was a big advocate of his Irish heritage and was "constantly trying to send as many of the family over."
"Nancy would always be sending me emails saying this cousin is going over to Ireland, look after them," he said.
"She's always trying to send people over and that comes across on Mike as well."