ONE PERSON has been injured following a collision between a Luas and a truck in Dublin City Centre.
The crash, which occurred earlier today at the junction of Queen Street and Benburb Street, left one person with non-life threatening injuries.
The Dublin Fire Brigade and paramedics from Phibsboro and  the brigade headquarters attended the scene and later posted a series of photographs illustrating the grisly crash site with the caption "Stay home save lives".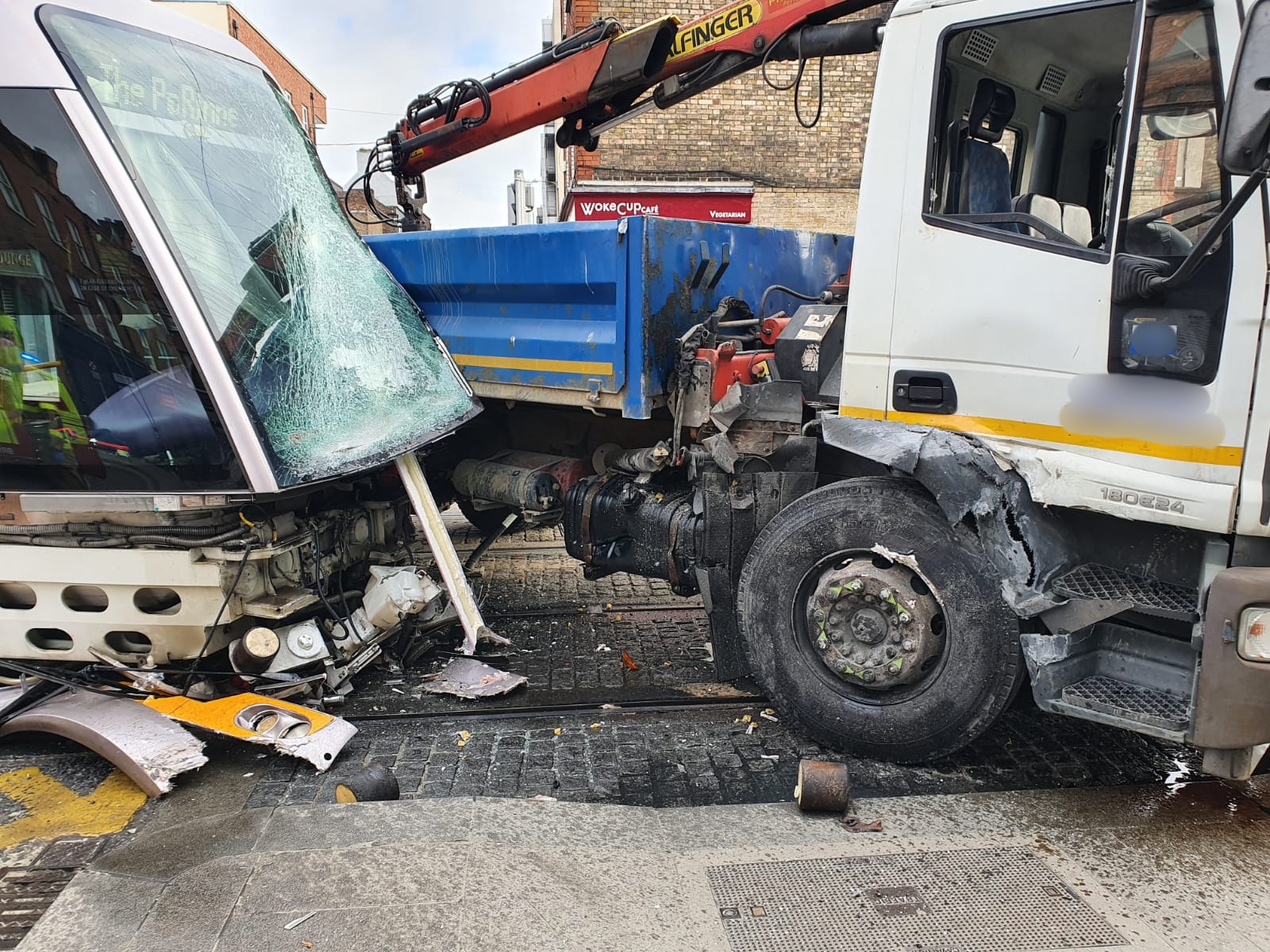 Photographs show the front of the Luas, which was derailed from the force of the collision, suffering huge damage  including a broken windshield.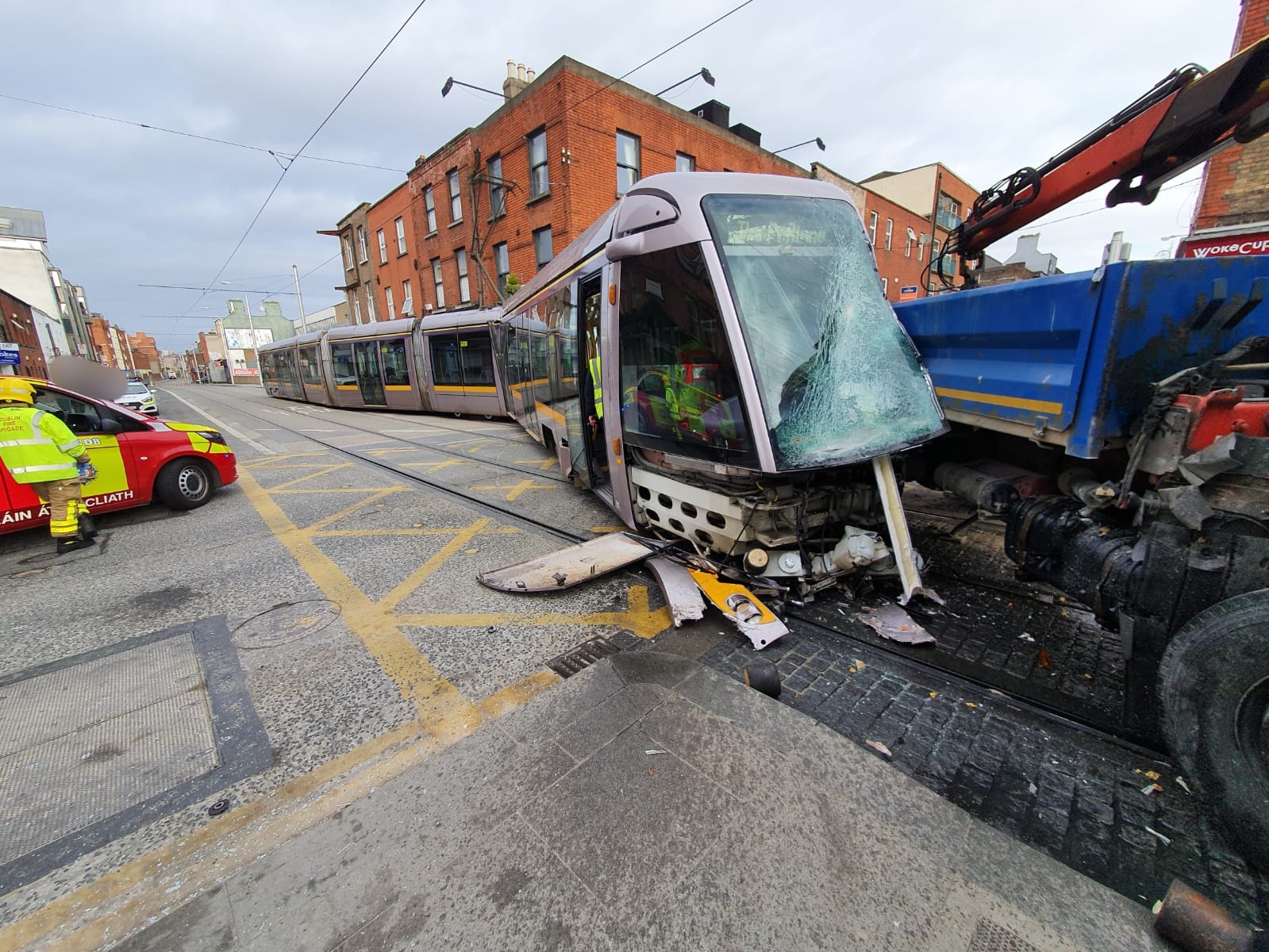 The middle carriage was thrown off course and caused damage to a nearby bar, which was closed due to Government guidelines introduced due to coronavirus.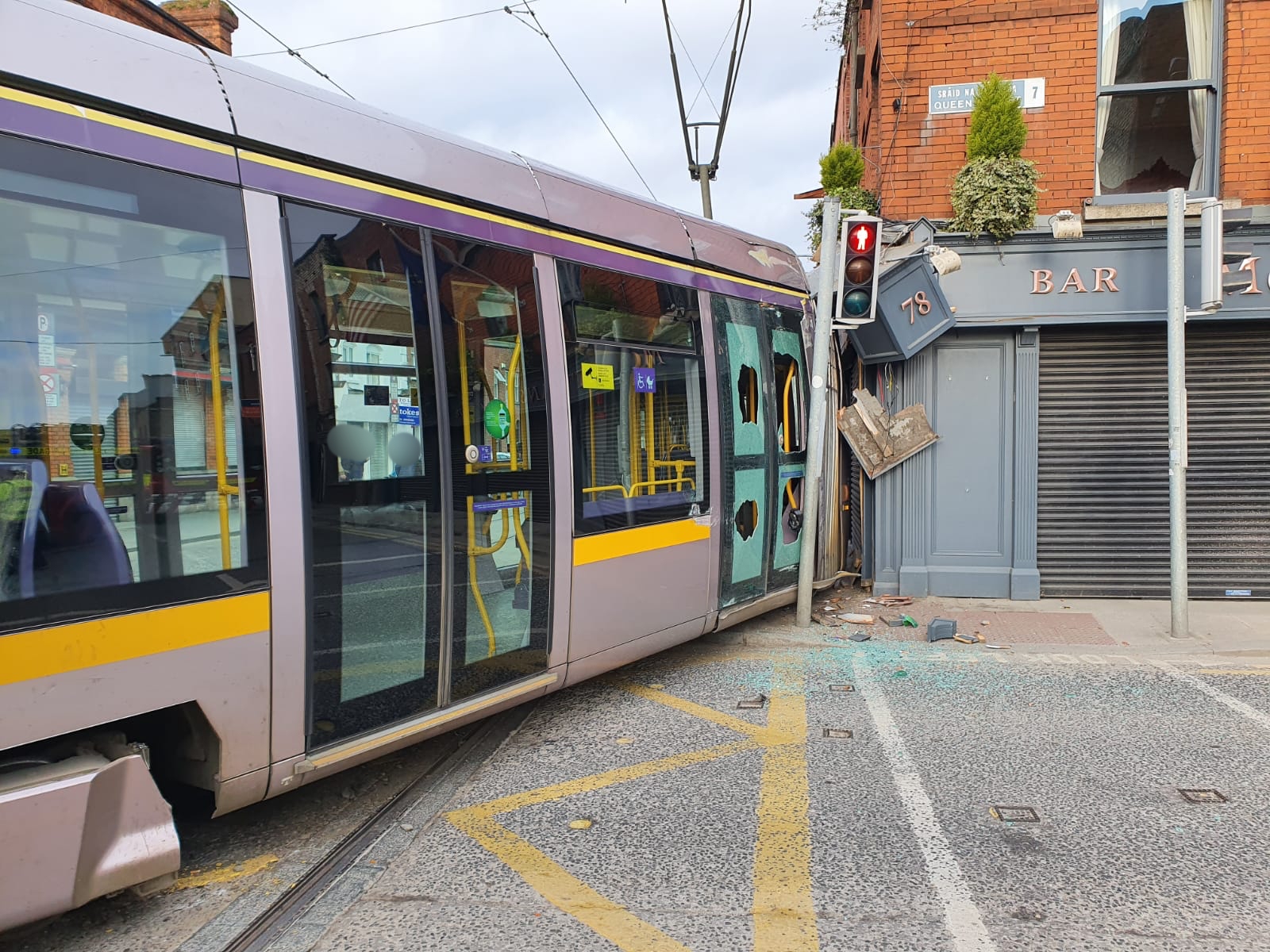 The usually busy streets were thankfully deserted due to the new guidelines, meaning there were no pedestrian casualties.
Diversions remain in place while emergency services are at the scene, with no access to the quays via Queen Street and diversions on to Blackhall Street.
There will be no service between Belgard and The Point on the Luas Red Line for several hours as the damaged Luas returns to the Red Cow Depot.
Further updates relating to travel can be found on the Luas website.