A WOMAN tragically lost her little daughter at just eight-days-old after she was born five-and-a-half weeks early by emergency C-section.
Desire Guardiola, from California, was shot in the stomach by a burglar who had just robbed her home in July.
The attack forced paramedics into prematurely delivering her baby, Emery Skye, who survived on life-support for just over a week.
But sadly after eight days, she passed away.
Speaking to the Mirror, Desire recounted the immense pain and heartache she suffered, and bravely spoke of the "beautiful eight days"she spent with little Emery Skye.
She was at home with her boyfriend and 34-weeks pregnant on the day of the incident.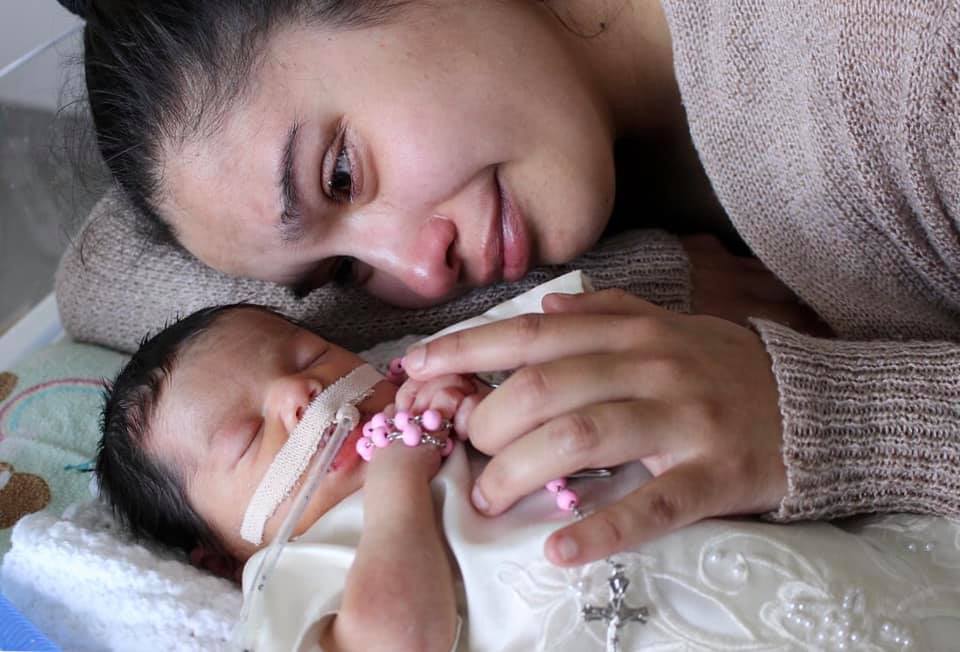 "I heard a knock on my door but when I went to check outside to see who knocked, I never saw a soul," she said.
After going back to her bedroom, Desire heard the door being kicked open, and when she crept out to see what had happened, she was met by a woman with a knife and saw a man aiming a gun at her boyfriend.
"She quickly grabbed hold of me and I begged and pleaded for her to not stab me that I was pregnant."
The intruders started taking their phones, car keys and money they'd saved for the baby, before leaving.
But the couple chased after them, screaming for those around to come and help them. Then, as her boyfriend was tussling with one of the intruders, Desire heard a gunshot.
"I knew I had been hit because immediately I felt an intense pain spread throughout my stomach. I quickly covered where I felt blood escaping, the backside of my lower right abdomen.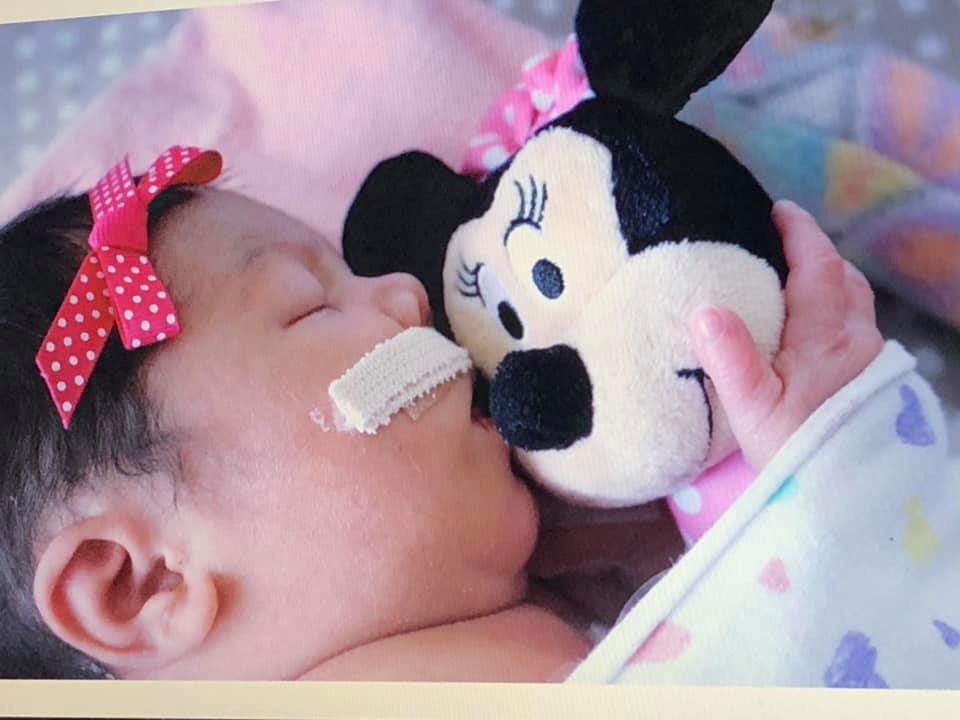 "The pain in my stomach was too intense for me to walk so I sat in the street holding my wound, praying, yelling for someone to help me I had been shot.
"I could no longer feel Emery kicking in my stomach and I knew something was wrong."
When paramedics failed to detect the baby's heartbeat, they decided to perform an emergency C-section to save her.
Emery Skye was born, but was instantly put on life support given the premature nature of her birth. Meanwhile, Desire was rushed away for emergency surgery to repair the damage caused by the bullet which had hit her.
When she woke up, Desire was able to see her daughter for the first time.
"When I first saw her she was completely motionless and couldn't open her eyes, cry, or even breathe on her own. She was having a lot of seizures and they knew there was no hope of her surviving or doing anything on her own."
They didn't expect the infant to survive the night, and Desire asked if the hospital could perform a baptism for her.
Miraculously enough, Emery Skye kept fighting, allowing her mum to spend as much time with her as she could. But the situation soon became frightfully clear. The baby was suffering, and wouldn't be able to speak, walk or even breathe without a machine, even if she managed to pull through.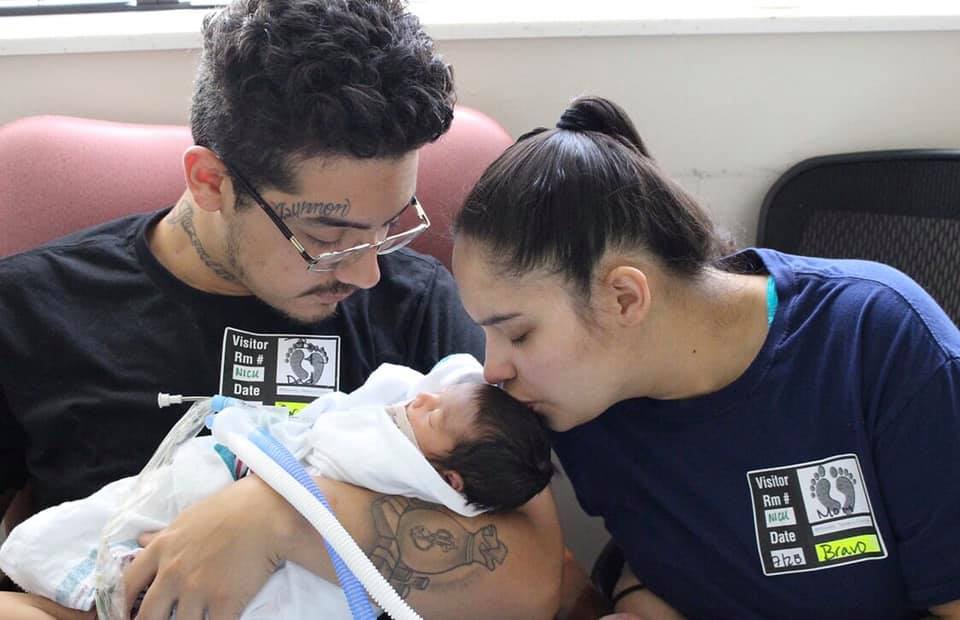 "My heart was already broken into a million pieces knowing she was hurt and now knowing that I could never do anything to heal her pain or make her better completely demolished my heart. I felt so confused and hurt and angry."
Over the next few days, as her daughter continued her valiant fight, Desire got spent every waking moment she could with her. Bathing her, weighing her and of course hugging and kissing her, but eventually, she had to accept her baby's fate.
"After a few days and talking to a few more doctors I realized they were right. As much as I wanted to keep her this wasn't the life I wanted her to have.... Mommy would've loved to take care of her even if she was 13 with tubes and couldn't do anything for herself.
"However what one doctor told me stuck with me: this is a decision you make out of love.
"On the 28th of July we decided it was time to put our love for her in front of all else we were feeling or wanting and gave the doctor permission to take her off the tubes.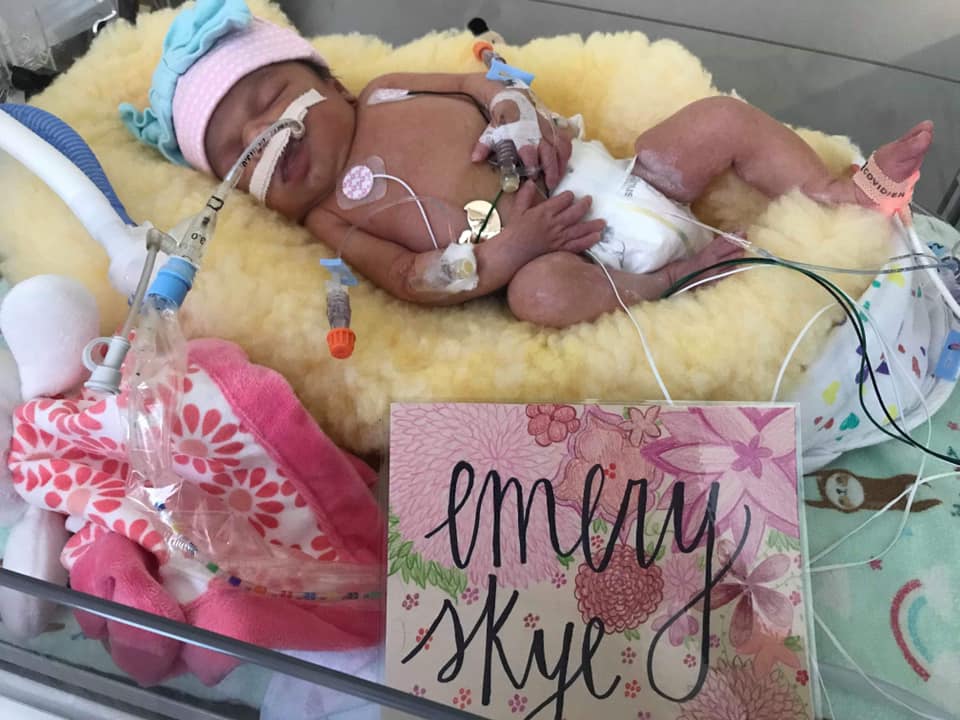 "She went peacefully in my arms that day and with the love and support of her immediate family surrounded by her as well as the grace of God."
Andrew Nino and Kiara Paz, both 18, and 29-year-old Alyssa Brianna Vega are charged with first-degree felony aggravated robbery with a deadly weapon.
Emery Skye Guardiola was laid to rest after an incredible eight-day fight against the odds. And as tragic as the situation may be, her strength and gallantry will have no doubt done her mother and father proud.
"Play happily with all the other angel babies and the rest of our guardian angels," Desire wrote on Facebook last week.
"Even after justice is served I promise to keep your spirit loved and alive."