SIXTY-TWO years ago, an unmitigated disaster struck which crippled and almost decimated one of the most exciting young sides in world football.
Manchester United were experiencing something of a resurgence under head coach Matt Busby.
The Scot had guided United to their first league title in over forty years, and Busby's tendency to select young players - securing back to back league titles in '56 and '57 with an average age of just 22 in the squad - lead the media to famously dub them "the Busby babes".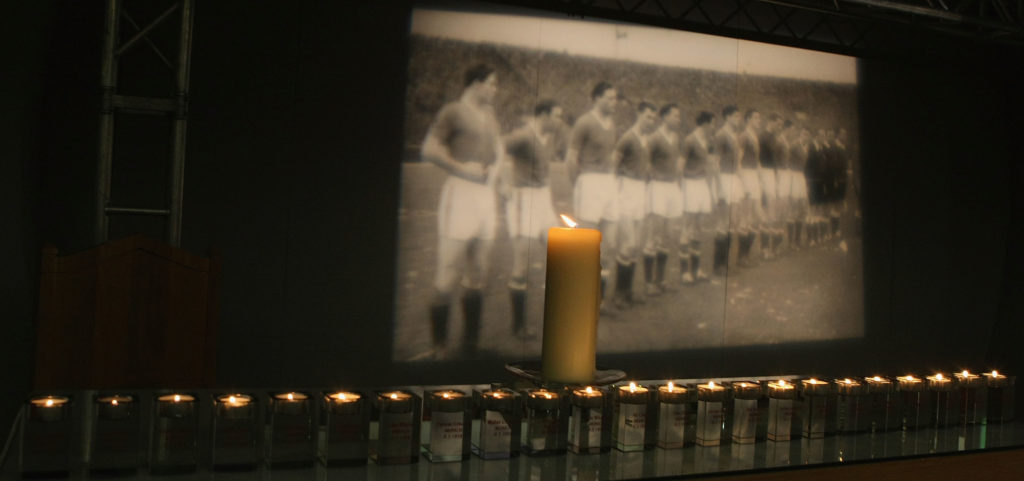 They had taken the English top-flight by storm, and were looking to make their mark on the European stage too.
But it was journeying to do so that would tragically result in the doom of 23 players, staff and journalists on one fateful February afternoon.
Flying home from Belgrade in Yugoslavia (now Serbia) after securing a place in the European Cup semi-final, the flight stopped to refuel in Munich, as a non-stop flight from Belgrade to Manchester was beyond commercial travel in the 1950s.
Snow had been falling for a number of days before, and conditions were awful, with slush gathering all over the runway.
The pilots were advised not to fly and to instead wait overnight in the hope the weather would clear, but fearing a delay would potentially wreak havoc with the Busby babes' ruthless schedule, they decided to go ahead with the flight.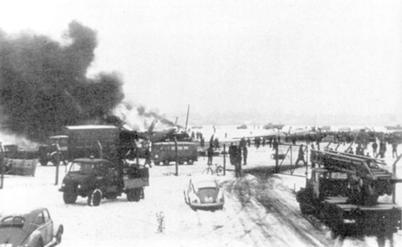 After aborting two takeoff attempts, slush build-up on the third meant that the plane hadn't built up enough speed to take off, and the aircraft skidded off the runway, smashing into a fence and then into a house which rose one of the wings off.
Passengers and crew scrambled to escape the burning wreckage, but only half of those on board made it out alive.
Among those to have died instantly was Irishman Billy Whelan.
Often known as Liam Whelan, Billy joined United from Home Farm in Ireland at the age of 18.
He grew to become one of Busby's most exciting stars, and the Dubliner managed 43 goals in 70 games for the Manchester club.
Such was his ability, the 22-year-old had even begun to keep the famous Bobby Charlton out of the side, and was earmarked by Busby himself as the man who could inspire them to European glory.
Tragically, he would never get the chance to.
He was reportedly a rather unconfident flyer, and shortly before takeoff, he was heard muttering to himself: "Well, if this is the time, then I'm ready."
He was one of eight United players to die in the crash.
Two Northern Irishmen, Harry Gregg and Jackie Blanchflower, survived the tragedy, although Blanchflower never played football again due to injuries he sustained on that fateful day.
Gregg meanwhile woke up following the crash believing that he was dead. It's said that once he realised he wasn't, he refused to reach out and touch his head, believing it to have been partially blown off "like a hard boiled egg".
Once out of the aircraft, Gregg sought to help others out the wreckage, including Blanchflower and Bobby Charlton.
Sadly though, he wasn't able to save a second Irishman.
Whelan was later buried at Glasnevin cemetery in Dublin and in 2008 An Post issued a 55c postage stamp for the 50th anniversary of the Munich air disaster showing a photo of Liam Whelan.