AS Ireland and the Irish State prepares to mark the centenary of the 1916 Easter Rising our columnist Joe Horgan considers who and where else is worthy of celebration and commemoration in 2016
Even the most cynical of us would have to admit that 2016 will be a pretty special year for the Irish. It will be, of course, the centenary of the Easter Rising, the event that eventually gave birth to the establishment of our present Irish State.
It will be the centenary of this most symbolic of events, one that was actually devised as symbolic. Those 1916 leaders knew they would fail but believed the gesture itself was the point and hoped that the gesture itself would inspire the Irish nation.
In that they succeeded. In their planned failure they succeeded. The Easter rising lives on in the Irish mind and in Irish mythology. Cue next year's commemorative events, when the apparatus of the Irish State will gather around that symbol and in some way suggest that this Ireland, is the Ireland those rebels dreamt of.
Fine Gael, Labour, Fianna Fáil, Sinn Féin, they will all, in some way, lay claim to 1916 as their heritage. The state will celebrate itself. But as they gather in Dublin, outside the GPO, it would actually only be true and fair if other places were used to celebrate this State and the history of it that began with the actions of 1916. I'd like to nominate some sites for an alternative 2016 celebration.
Frongoch, North Wales…
This was the prison camp that the British Government, in all its wisdom, decided to send numerous 1916 rebels to. It was an exercise it was to repeat years later with internment and created, in effect, mini-universities for would be revolutionaries. I think there in Wales is where the Irish State should gather. I think there on the hillsides they could see something of what being Irish was about to become.
The city of Edinburgh, Scotland…
As the birthplace of James Connolly, the one 1916 leader who actually had a coherent vision of the kind of Ireland he wanted to realise, Edinburgh merits being featured. Connolly fell in with others who saw no further than getting rid of the British and unfortunately that philosophy was to hold sway.
The North Wall, Dublin, the old quays in Cork City, Cobh and all ferry points…
All of these places were the departure point for the thousands and thousands who left the Irish State after independence, those for whom the legacy of 1916 was emigration.
Digbeth in Birmingham, Levenshulme in Manchester and Kilburn in London…
These and many other places in numerous British cities were actually the places, the streets and the pubs and the factories, where countless Irish citizens of the State 1916 gave birth to, lived their lives. I can assure you of one thing, Michael D Higgins perhaps aside, the dignitaries who will be to the forefront in Dublin in the Easter of 2016 will have very little consciousness of these places.  But I think there in those places the Irish State should gather. I think in those places they could see what being Irish was.
My old family home in Birmingham… (replace with your own)
It was there in a terraced house that an Irish couple, like thousands of other Irish couples, raised six children on ordinary, tough, working class, English streets – those immigrant streets. Imperial Road in Small Heath in Birmingham was one of the most Irish places I ever knew. I think there the Irish state, in all its finery, could see what being Irish meant.
The Galtymore, Chorlton Irish Club, Liverpool Irish Centre, oh the list could go on and on…
I also nominate the old Emerald Club on Green Lane in Birmingham. There, in a virtually windowless building, an Irish culture and identity was forged and kept alive with drink and music and dancing and simply by people gathering together. And I'm fairly sure that the sticky-with-drink floor, the trays of drink and the smoky crowd, the big handed men dancing with the women to a song about every county in Ireland and the nights that always finished with the Irish national anthem, whilst the streets of England wait outside, I'm fairly sure that to the dignitaries of 2016 that place is unknown. But there, in that vanished place, I think the Irish State should gather.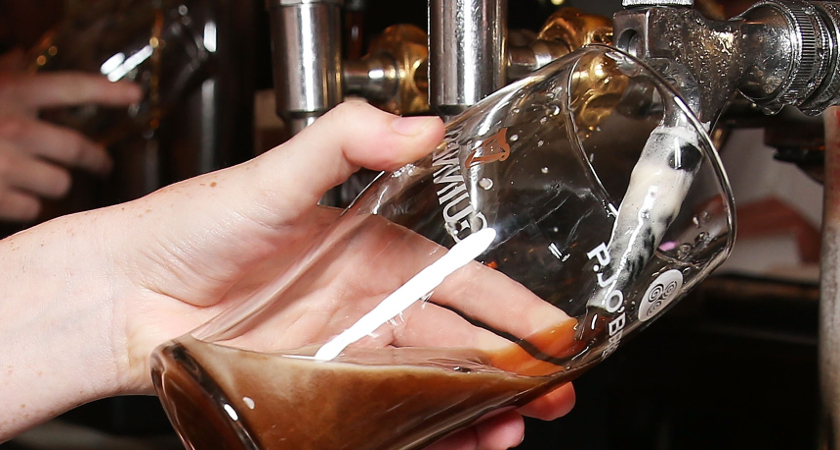 The survivors…
Somewhere in Britain, where most of the best Irish we have are, I'd like to gather together those people who went through the Industrial Schools and the Magdalene Laundries or any other instance of horrendous abuse that the Irish State facilitated. And I'd like to put them up on a podium and before them, somewhere in Britain, anywhere, I'd like the Irish State to gather and see what being Irish meant.
The men who built Britain…
A gathering, somewhere in one of Britain's industrial or ex-industrial strongholds, by a motorway or a vanished stretch of factories. And there I'd like to bring forward those much derided men, who worked hard, brutal lives with their hands. Men who I recall seeing years ago, many of them with families and lives and a bit of comfort, but many of them with lives of hardship and loneliness, sitting against the wall in British pubs in their v-neck sweaters and their suits, nursing a black pint and wondering if this is what all that hard labour was supposed to lead to.
Those who left…
There are plenty of Irish people in Britain who were in our lives but are no longer with us, who deserve to be commemorated - those very real people who experienced Irish life post 1916 in the most typically and truthfully Irish way, by emigrating. In front of their wit and laughter and dancing, their lust for living and ability to live through all of the hardships of immigrant life in English cities, I'd like the Irish State to gather. They could listen to them and watch and see what being Irish meant.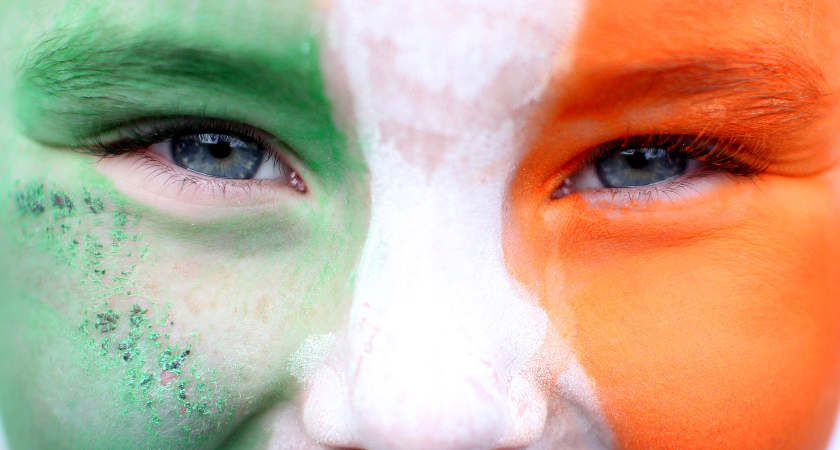 Ireland's second generation…
All of the sons and daughters and grandchildren of Irish immigrants, growing up in British cities with Irish names and Irish faces, living Irish lives inside Irish homes in British houses on British streets. I'm going to nominate us and our experience of being Irish and of having that Irishness denied and of having it denied most intensely by the Irish born. Those whose sole claim to superiority is an accident of birth. I'm going to nominate us, our Glasgow and Manchester and Leeds and Birmingham and Cardiff and London accents, and in those accents we will tell our story.
….On their way back to Ireland, on the ferry, in this alternative celebration of 1916, the dignitaries of the Irish State won't get much sleep. There will be kids everywhere and not much room. The bar will be packed and quite a few people will already be drinking their way back home. They'll be tired, the dignitaries, because the coach journey to Holyhead takes it out of you but, you know, the boat journey finishes eventually. They'll know what it means to be Irish by the end of it.