HARRY MAGUIRE is the most expensive defender in world football after Manchester United splashed out over £80 million (€86 million) on the former Leicester City man.
United are no strangers to getting the old wallet out, after all, the most expensive Premier League import - Paul Pogba - is on their books (but for how much longer I wonder?).
Since they last won the league in 2013, United have spent a Scrooge-McDuck-amount of money trying to bring the glory days back to Old Trafford. The addition of Maguire brings their total spending to just above €1 billion.
Since Fergie left six years ago, United have only managed to land three pieces of major silverware. No, not the 'treble' that Mourinho so embarrassingly claimed to have captured, but a Europa League, League Cup and F.A. Cup triumph is all the Red Devils have to show for their spending spree.
So let's examine United's biggest deals, and how each of them fared, shall we? Apologies in advance to any Red Devils reading this, the viewing isn't great.
Paul Pogba - £89m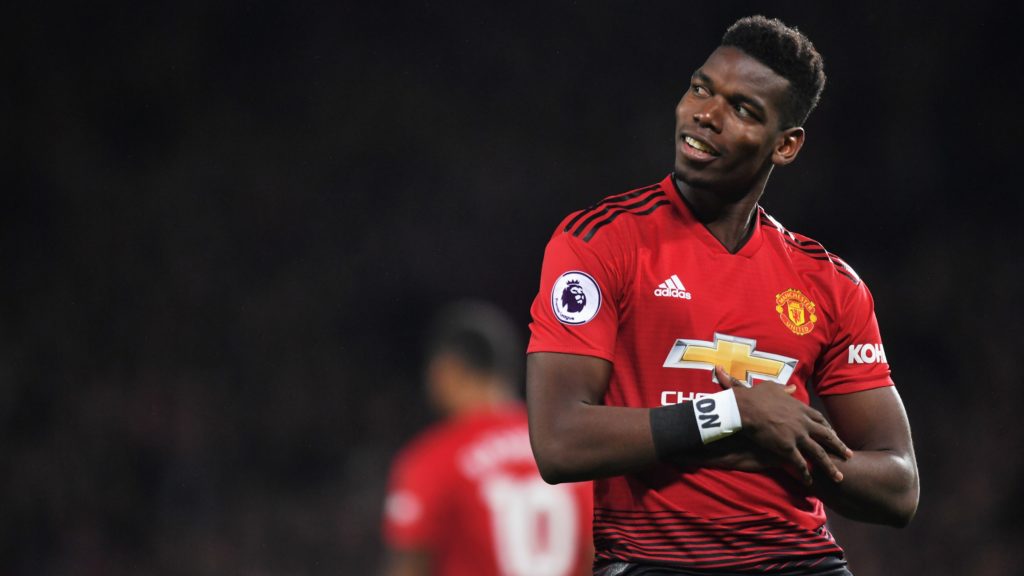 Signed from Juventus in 2016 for, what was then, a world-record fee. United had let the Frenchman leave for free in 2012, so the 'prodigal son' narrative didn't quite fit. The prodigal father seems far more accurate. Since then, Pogba has been something of a victim of his own ability and personality. He's a difference-maker when he's on form, but it hasn't happened frequently enough in the last three seasons. Now he's got an eye on the exit, and despite his talent and star-power, one gets the impression that United fans won't miss him *that* much. United's social media managers, though? Well that's a different story.
Verdict: JURY'S OUT
Harry Maguire - £80m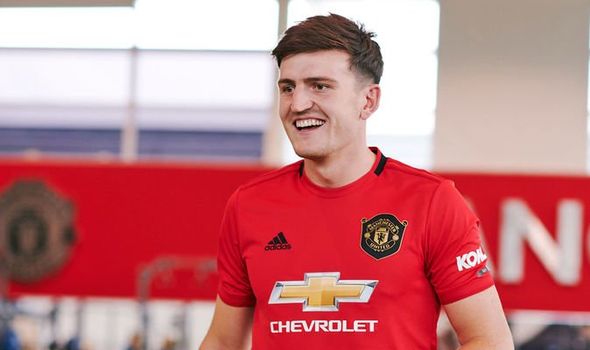 The man known affectionately as 'slabhead' will hopefully be United's answer to Virgil van Dijk. OK, he might not have the Dutchman's pace, or his power, or his passing ability, or his rugged good-looks, but … he's clearly a good bloke. And who wouldn't pay upwards of £80 million for a good bloke around the dressing room? In all seriousness though, Maguire's stock has been sharply rising since his break-out at Sheffield United. Moves to Hull City and then to Leicester in three years have demonstrated how in-demand he's been, and with his current cult-hero status in the England national side following an impressive performance at the World Cup last year, it might not take long for him to show us why he's now the world's most expensive defender. Time will tell.
Verdict: TOO EARLY TO SAY
Romelu Lukaku - £75m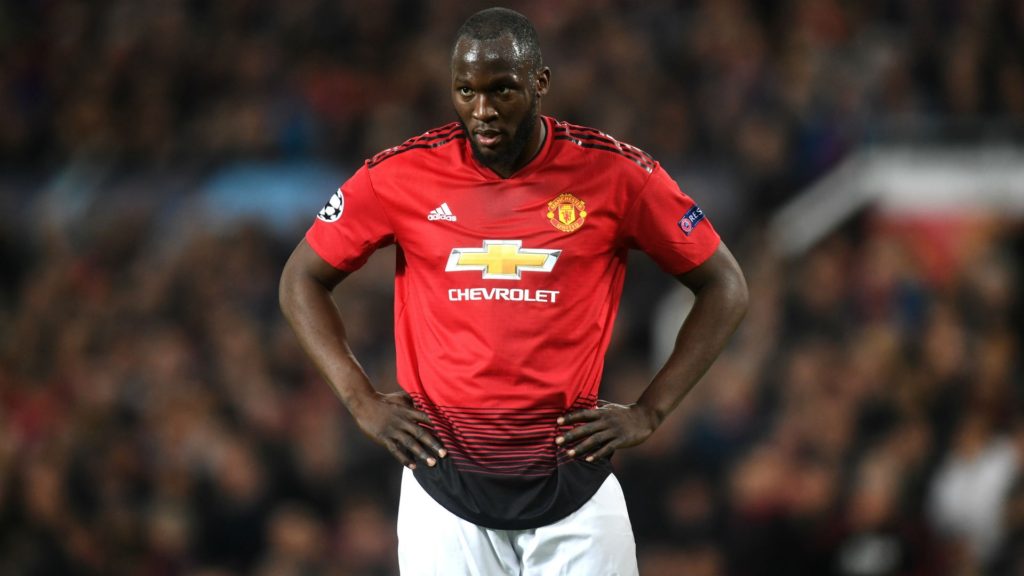 Two years at Old Trafford have been met with mixed reviews. The Belgian has shown glimpses of the form that made him one of Europe's most feared marksmen while with Everton, but he's also had spells where he's played with all the grace of an ice-skating giraffe. 42 goals in 96 games isn't a bad return, but like Pogba, he hasn't quite endeared himself to the fans and now appears to be on his way out. At the time of writing, the former Chelsea forward is being targeted by two former Chelsea managers: Maurizio Sarri at Juventus and Antonio Conte at Inter Milan. The 26-year-old may still develop into the world-class striker his ability has always promised, but it seems as though that's unlikely to happen in Manchester.
Verdict: FLOP
Angel Di Maria - £59.7m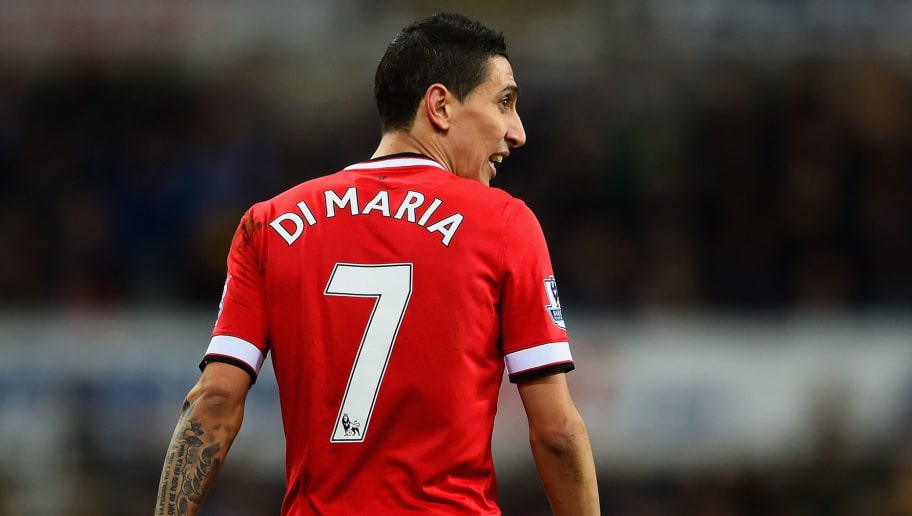 After a calamitous season under David Moyes, new boss Louis van Gaal looked to make a statement in the transfer market. And boy did he. Fresh off the back of winning the Champions League, Di Maria arrived from Real Madrid to add some much needed star-power to United's forward-line. Things started brightly for the Argentine. He scored a fine goal against Leicester City and bagged himself the club's Player of the Month award for September. But his form quickly waned, partly due to a burglary which left him and his family very unsettled. He decided that Manchester wasn't the place for him, but in all honesty, so had the supporters. The Di Maria who had set the Bernabeu alight had been shackled by van Gaal - who had played him as a striker at times, and after a miserable nine months, he was shipped off to Paris St Germain for just £44m.
Verdict: FLOP
Fred - £52m
A year-long transfer tussle between both Manchester clubs ended after United announced a deal with Shakhtar Donetsk for the Brazilian midfielder in June last year. It was seen as a major coup, that United and Mourinho had got one over on Guardiola and reigning champions City. But ultimately City were left thanking their lucky stars. Despite his price-tag, Fred seemed totally unable to deal with the pace and rigours of Premier League football. He made his debut in August, but quickly fell out of the first-team picture and seemingly put up little fight to break back into it. Solskjaer's appointment saw Fred's game time improve slightly, but he still looked like a total spare part. How long will he last at Old Trafford? Well they're unlikely to find a buyer to recoup their losses, so expect him to warm the bench and the stands for a little while longer.
Verdict: FLOP
Aaron Wan-Bissaka - £50m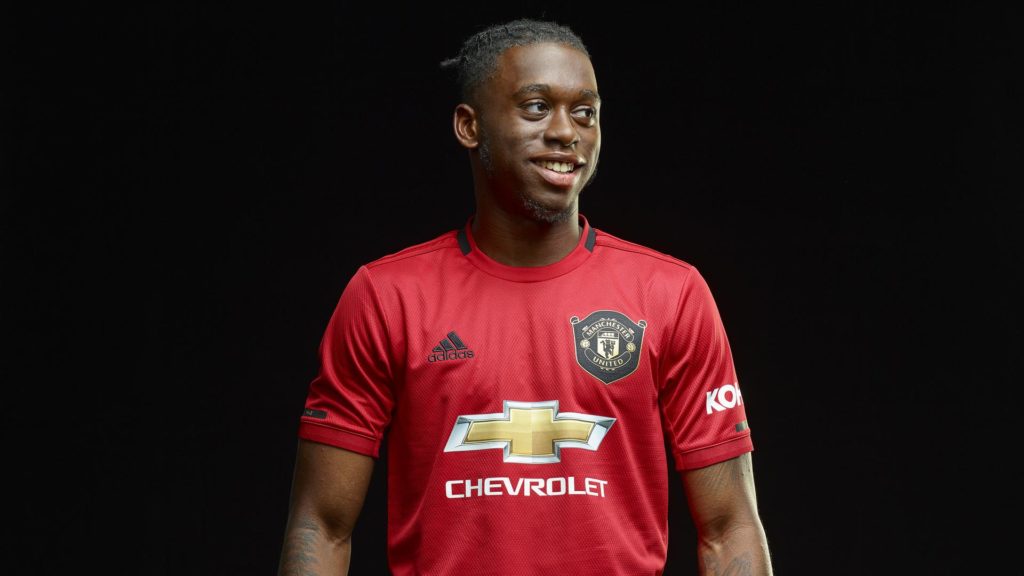 The 21-year-old was snapped up just over a month ago, and it's a move which made sense for all parties concerned. Wan-Bissaka looks a very promising full-back, and United were desperate for depth there after the departure of Antonio Valencia. Crystal Palace got a hefty fee for the boy, and the youngster himself is making a much-deserved step-up, and it's a move that will see him put pressure on international teammates Trent Alexander-Arnold and Keiran Trippier. The right-back has performed well in pre-season and will rightly bag himself a starting place in United's side, but Diogo Dalot will be waiting in the wings should things not go to plan - which, let's be honest, wouldn't be *that* surprising given United's record. But hopes are high for Wan-Bissaka, and the Maguire fee will be enough to take some attention and pressure off of his shoulders.
Verdict: TOO EARLY TO SAY
Anthony Martial - £43.2m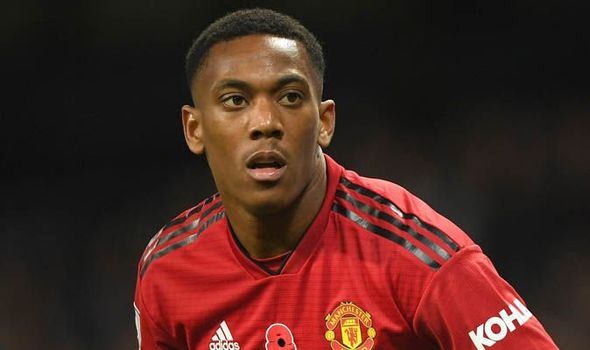 The initial fee for Martial was £36m, which made him the world's most expensive teenager at the time - breaking the record United set when they signed Luke Shaw a year before - but three clauses were added to the deal which could increase the price. United would have to pay Monaco an extra £7.2m if any of the following happened: He scores 25 goals for United (which he has), He earns 25 caps for France (he's currently on 18), He wins the Ballon d'Or. So the price is likely to go up even more. The Ballon d'Or is a stretch but he'll likely receive 7 more caps for France. Mostly utilised on the wing, Martial's form for United has been up and down. Mourinho has publicly criticised him for not doing enough in the past and the supporters are beginning to share that sentiment. Flashes of brilliance are few and far between, but at 23 years-old, Martial still has the time to grow into a consistent performer, and if and when he does, Old Trafford will undoubtedly love him, such is his potential.
Verdict: JURY'S OUT
Nemanja Matic - £40m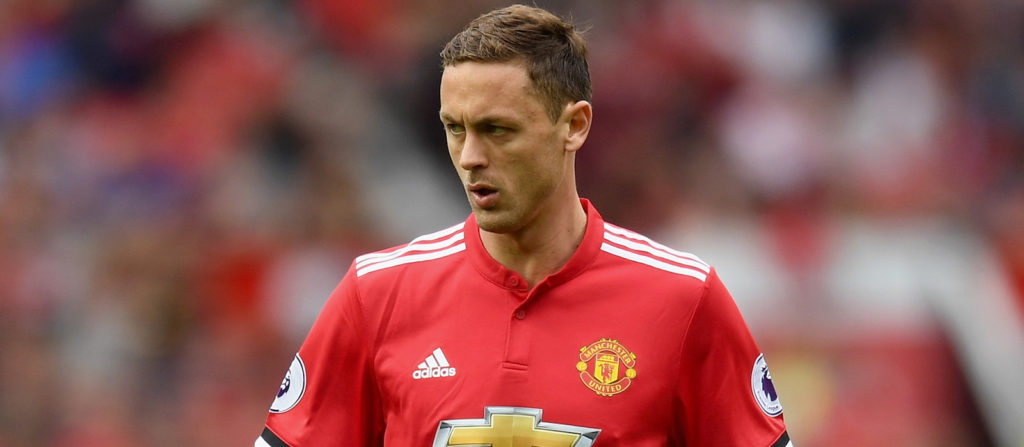 Before anyone had heard of N'Golo Kante, Matic was the quintessential shield-in-front-of-the-defence- type who played a huge part in turning Chelsea into title winners in 2015. So it was no surprise when Mourinho - who had signed him in 2014 from Benfica - went after him again, this time as United boss. To the surprise of many, Chelsea - who had just won the title under Antonio Conte - were happy to let him go. It appeared to be an inspired piece of business by Mourinho, as Matic plugged gaps left by midfield roamers Pogba and Ander Herrera, but as United's problems surfaced, so did Matic's. After a run of poor form, he began to look like half the player he was at Stamford Bridge, and United became acutely aware of why Chelsea were happy to let him leave. Once a bruising and (at times) creative beast suddenly morphed into an unconfident lumberer who slowed the game down, and with the game becoming more and more about slick transitions and swift counter-attacks, one wonders how long Solskjaer will persist with the Serbian. He simply doesn't look like the player they bought anymore.
Verdict: FLOP
Juan Mata - £37.5m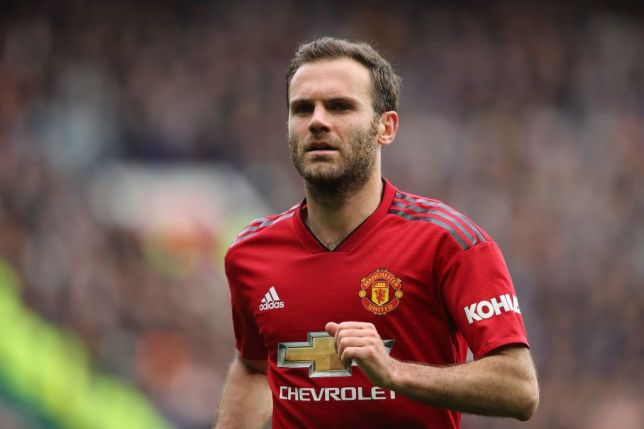 He was flown in by helicopter on a cold January afternoon in 2014 as the transfer deadline loomed. Mata signed on the dotted line after bizarrely falling out of favour with new Chelsea boss Mourinho. Mata's arrival was seen as something of a coup, given that he'd been by far and away Chelsea's best player for the two whole seasons he spent there. And now they were letting him leave? Result. The problem was, Mata joined the club in complete turmoil. Moyes was on his way out in six months and United's league form saw them fall out of the Champions League spots. He would never quite reach the heights he set for himself at Chelsea, but throughout his five-and-a-half seasons at Old Trafford, the Spaniard has been a ball of consistency, creativity and warm, fuzzy smiles. Mourinho's arrival in 2016 threatened to derail his career again, but the Mata clung on this time. He's developed into a reliable little unit. He might not start every game, but United would lose some much needed consistency and drive if he were to leave.
Verdict - SUCCESS
Victor Lindelof - £31m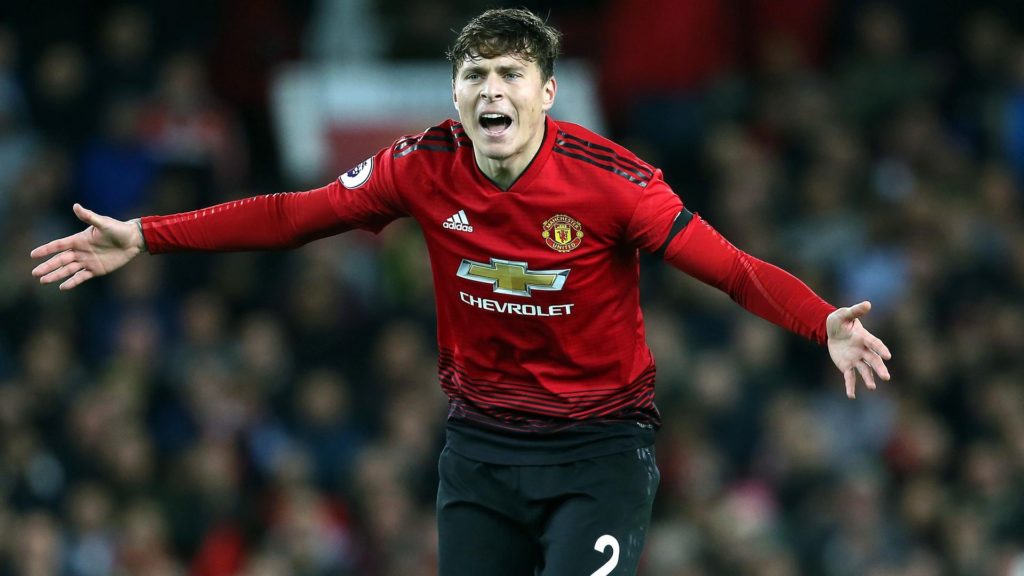 It feels like United have had centre-back troubles for about a decade and a half now. A string of defenders have been brought in over the last few years to try and be the next Ferdinand and Vidic combo, but none of them, including Lindelof, have really managed to make their mark. United fans wail at the thought of another season with Chris Smalling and Phil Jones battling the Agueros and Salahs and Kanes of this league, but it isn't as if the United board haven't been trying to unseat the charismatic English duo. Lindelof followed Eric Bailly who followed Marcus Rojo. The story has been the same for all of them. Good at times. Great occasionally. Too often woeful. Lindelof took almost two months to make his Premier League debut, despite being one of the biggest signings of the summer. Mourinho didn't appear to trust him. Whether that knocked his confidence, or whether his confidence was already low didn't really matter after that point, he looked like a fish out of water. His second season was far better though. He doubled his appearances in the league and played in most of United's important matches. Solskjaer liking him could be a big factor in finding out if he'll be a success or not, but for now, the …
Verdict: JURY'S OUT