Takeaways and puns go hand-in-hand like fish and chips, doner meat and pitta, or sweet and sour chicken and egg fried rice.
And if there's one thing Ireland and the UK does well it's producing the perfect pun around a fast food option of our choosing.
Do these pun-tastic names entice us in for sustenance after a night on the tiles? Damn straight.
It's high time someone celebrated these incredible culinary-led creations. With that in mind, here are just 15 of the very best for you to digest.
15. Jason Doner Van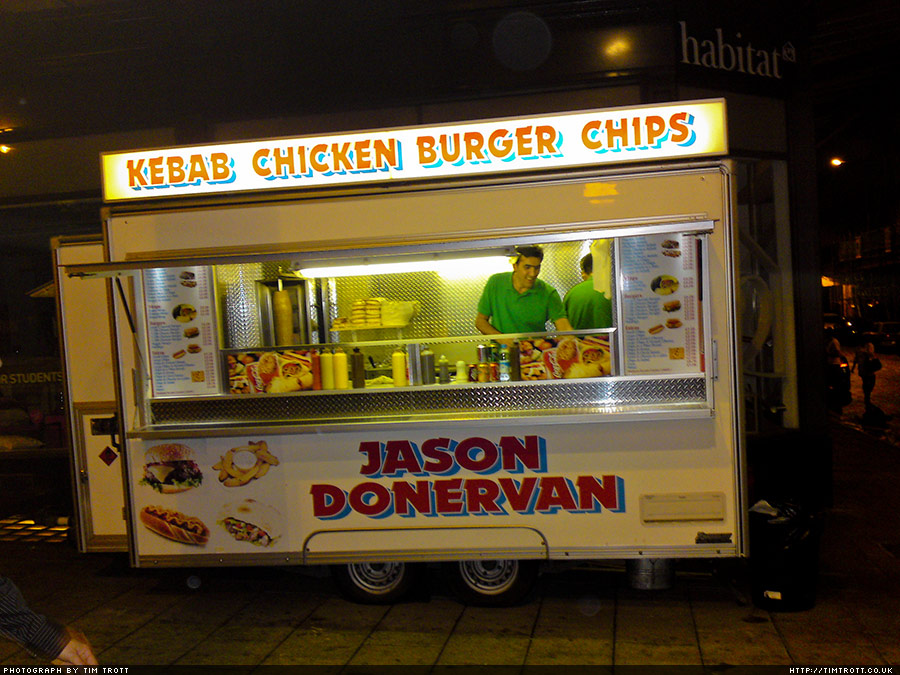 Especially for you…
14. Just Falafs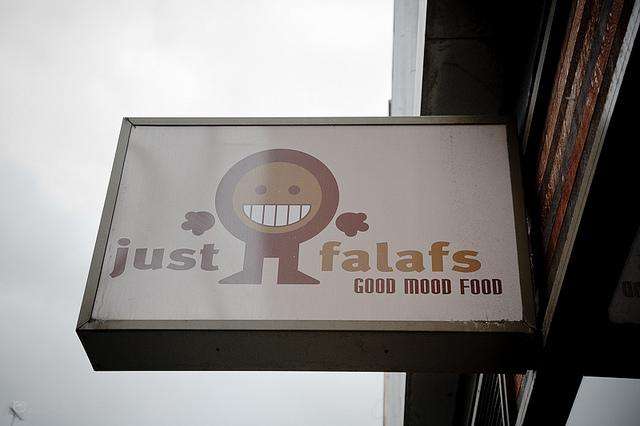 Can't believe we falafel for this one!
13. Filled Of Dreams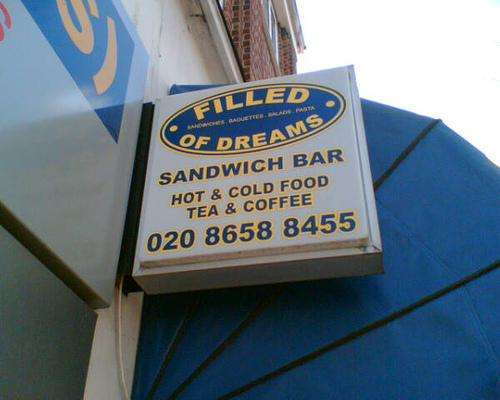 If you build it, they will come…
12. The Codfather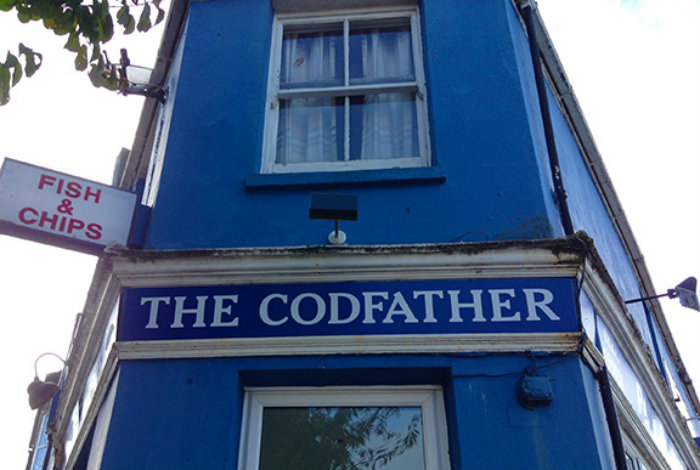 An offer you can't refuse.
11. Fishcotheque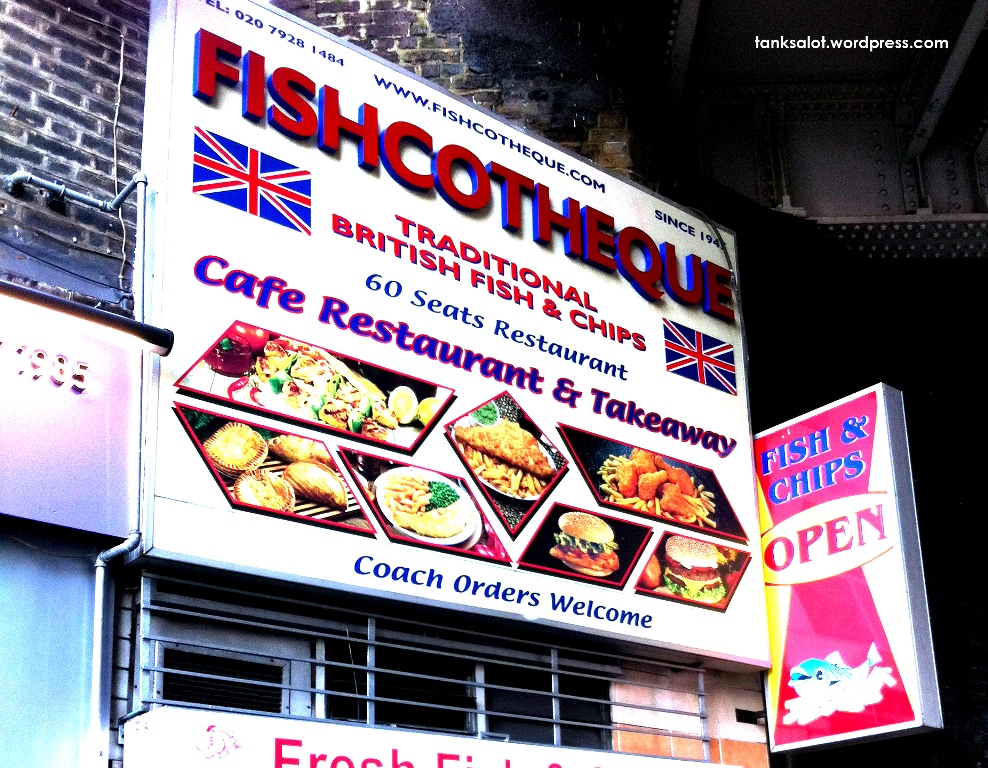 Coach orders welcome…clubbers less so.
10. Via-Agra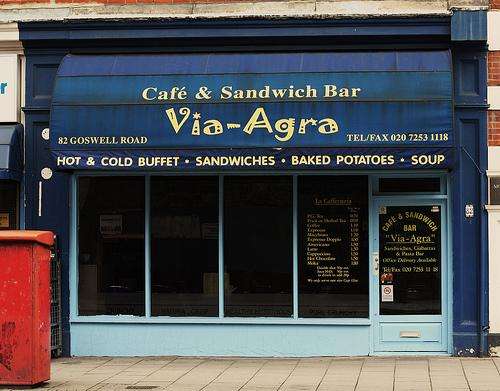 A hard sell.
9. Jurassic Pork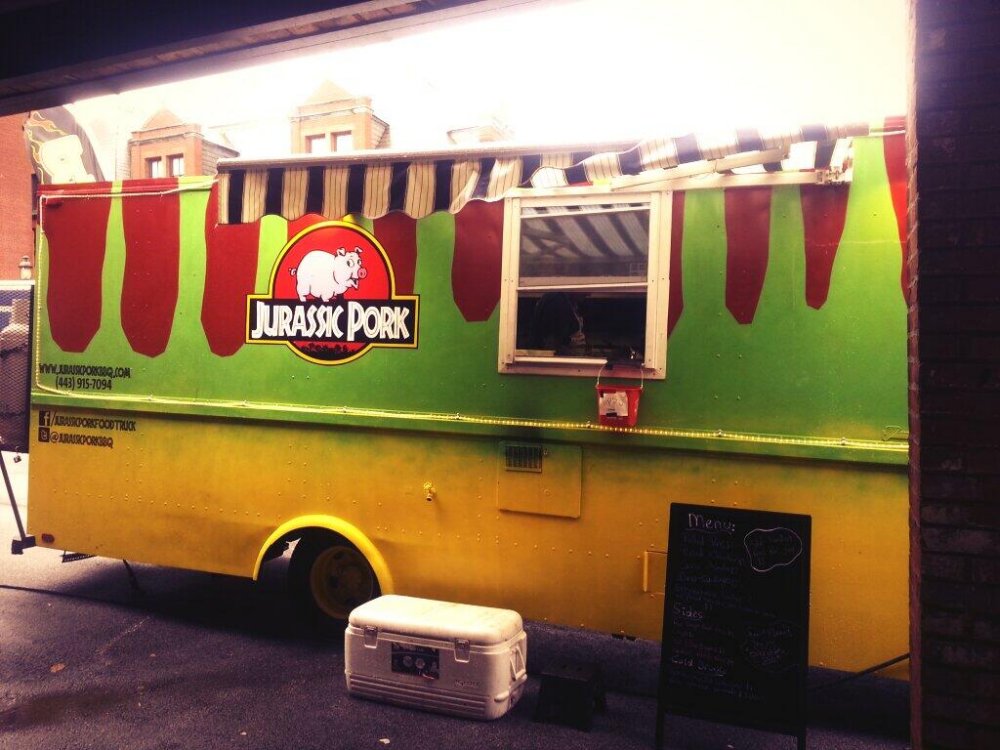 Welcome…to Jurassic Pork!
8. Abra-Kebabra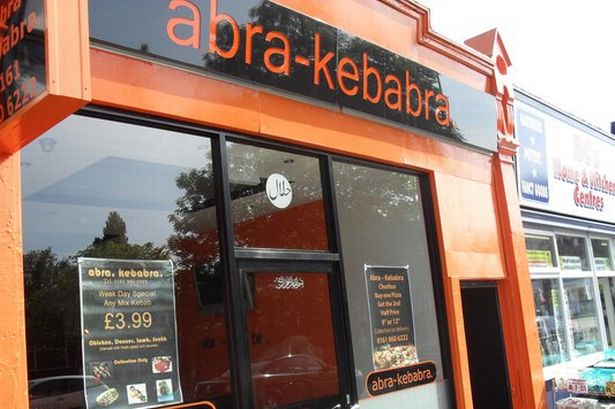 We wanna reach out and grab ya…
7. Frying Nemo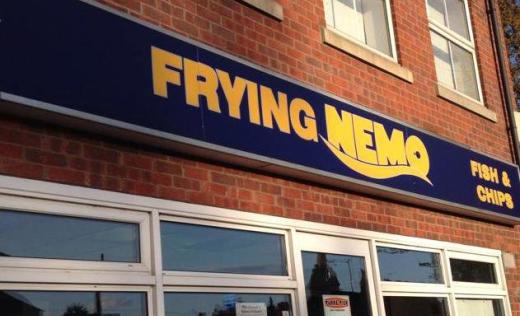 This is bad, Dory. Very bad.
6. Phat Phuc Noodle Bar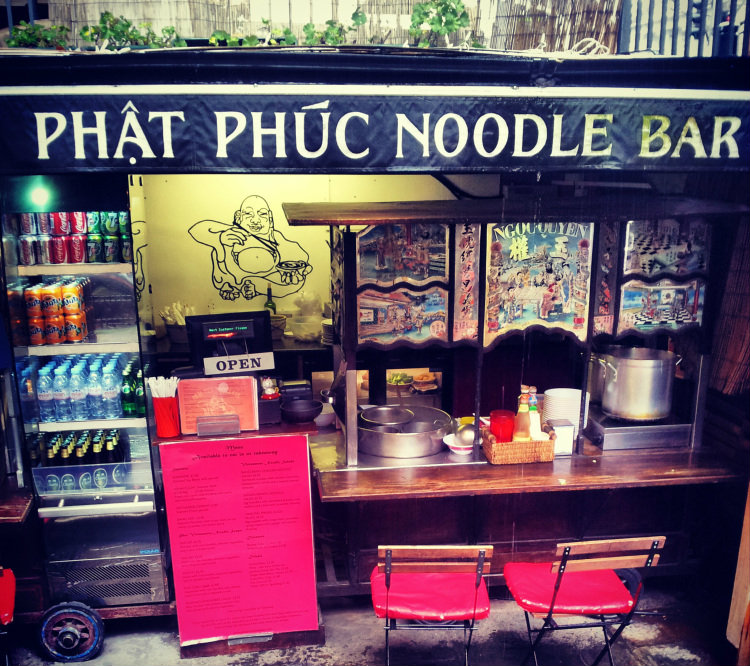 It's funny because it's true.
5. Bang Thai Dee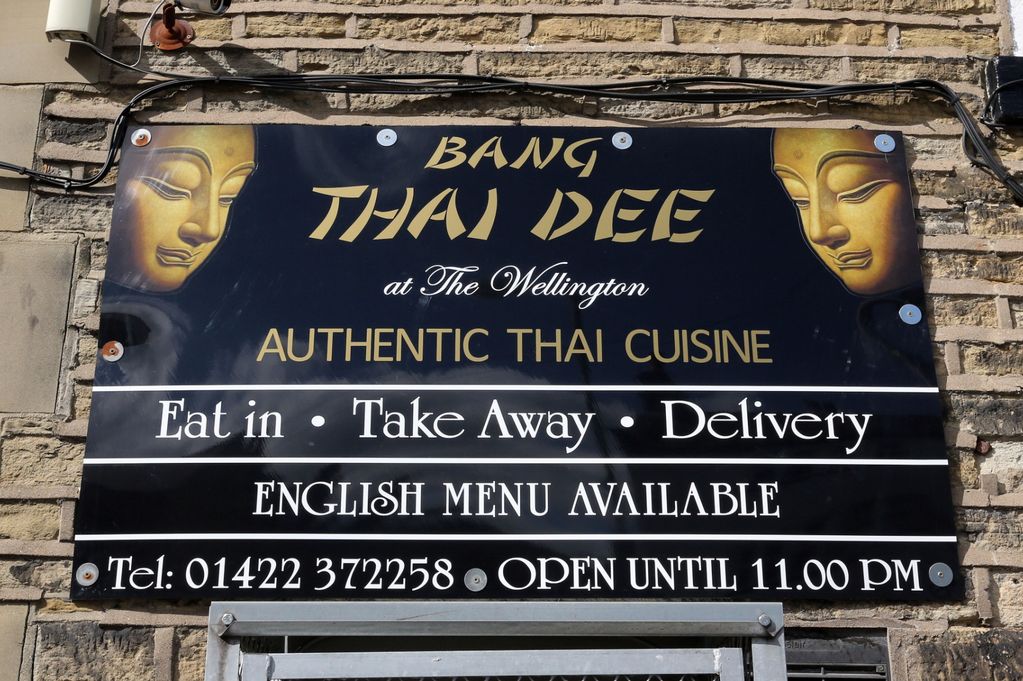 "Nice one, bruvvvaaaa…"
4. Only Fools And Sauces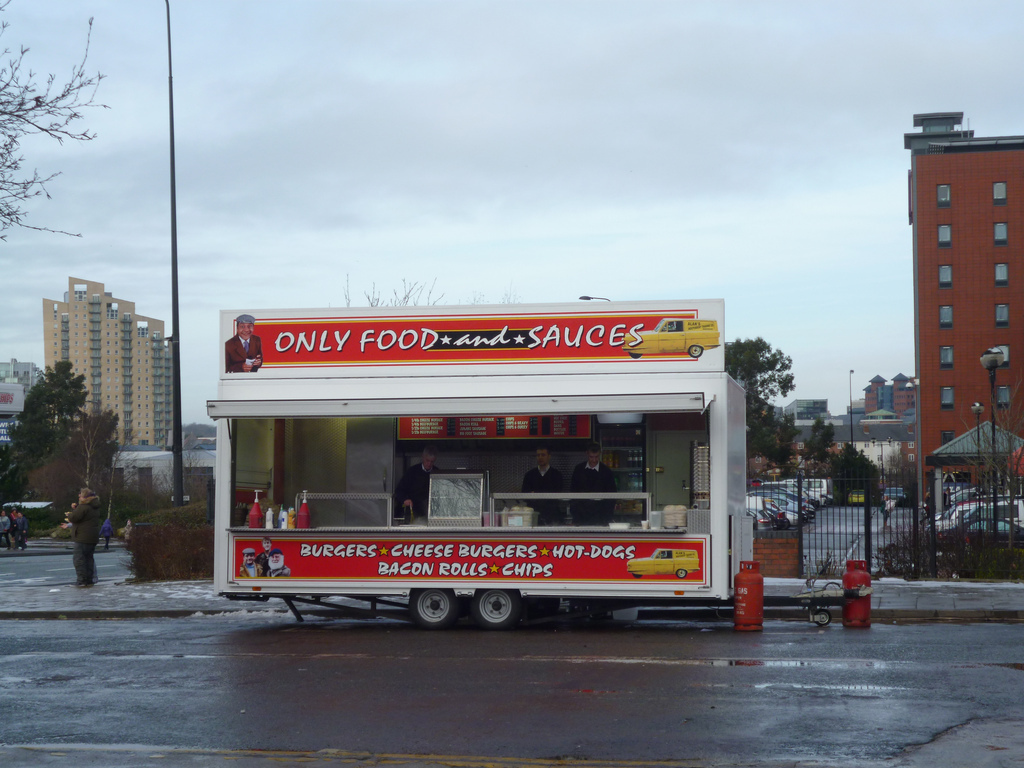 "One day they'll be millionaires…"
3. Lebaneser Scrooge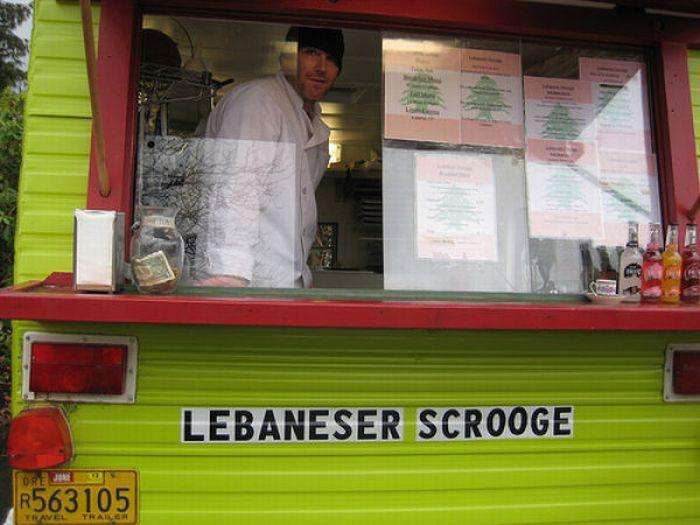 Bah humbug!
2. Thai Tanic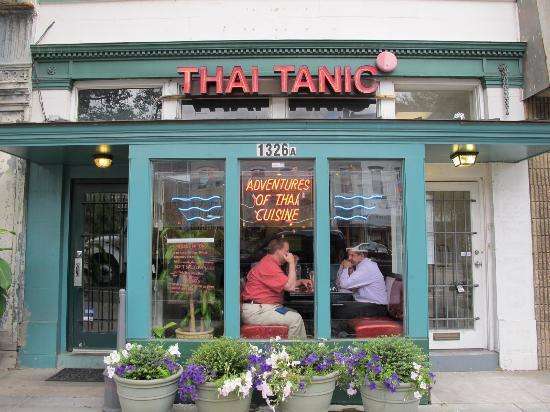 "Every night in my dreams, I see you, I feeeel you…"
1.  Del-laois-ious kebab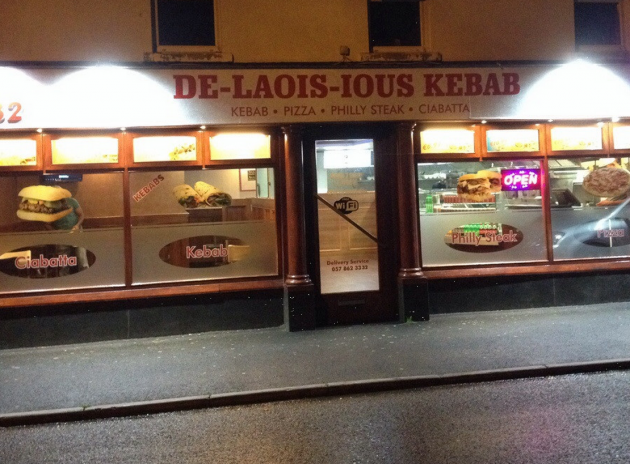 Sounds del-laois-ious!