THE IRISH know a thing or two about baking.
Bread may come in various shapes and sizes but few types compare to a first-rate bit of Irish soda bread.
Perfect for a sandwich or as an accompaniment to a good soup or fry, Irish soda bread is so delicious, you might be tempted just to spread a bit of butter on top and enjoy it as one of life's simple pleasures.
Whatever you fancy, knowing a simple and easy to follow Irish soda recipe is an absolute godsend in these lockdown times.
And the good news is that The Irish Post has come across just that, in the form of this four-ingredient Irish soda bread recipe from Trial and Eater.
Here is everything you need to know.
What you will need:
4

 

cups

 

all-purpose flour

1

 

teaspoon

 

baking soda

1

 

teaspoon

 

salt

1 1/2

 

cups

 

buttermilk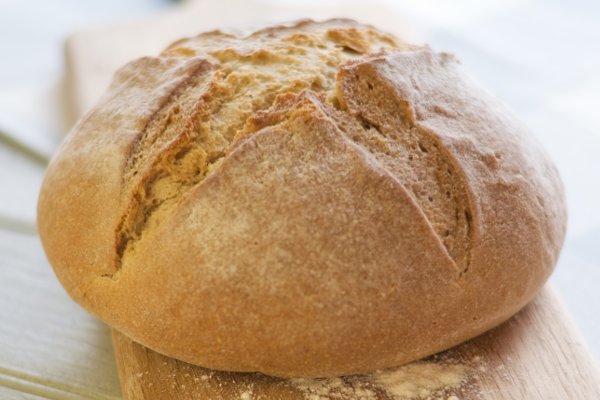 How to make it:
Preheat oven to 220°C.

In a mixing bowl, add flour, baking soda and salt. Whisk together.

Make a well in the centre of the flour and pour in buttermilk. Mix together (using hands is the best way to do this) until just combined. Do not overwork or knead the dough. Texture should be slightly crumbly but just sticking together.

Form into a ball and place on a cast iron skillet, greased baking sheet or dutch oven. Make an "X" in the dough with a knife, about an inch deep.

Bake for 40 minutes or until outside is browned.