Irish bakers everywhere have been combining cakes with alcohol for as long as anyone can remember.
Few are quite as delicious as the tried and tested classic, the Jameson Irish Whiskey Cake. A traditional Irish dessert up there with the very best of them. Jameson Cake is often baked to celebrate Christmas but makes for a perfect afternoon treat whatever the time of year.
More importantly, it's a very straightforward recipe to follow, coming courtesy of the excellent recipe blog A Spoonful Of Thyme. Enjoy!
What you'll need:
For the cake
Advertisement
1 cup golden raisins
1 1/2 cup water
1 1/2 cups all-purpose flour
2 tsp baking powder
1 tsp baking soda
3/4 tsp nutmeg
3/4 tsp cloves
Dash allspice
1/2 tsp salt
1 stick (1/2 cup) unsalted Kerrygold Irish butter, at room temperature
1/2 cup granulated sugar
1 large egg, at room temperature
1 cup chopped walnuts, reserve some halves for decoration
1/4 cup Jameson Irish Whiskey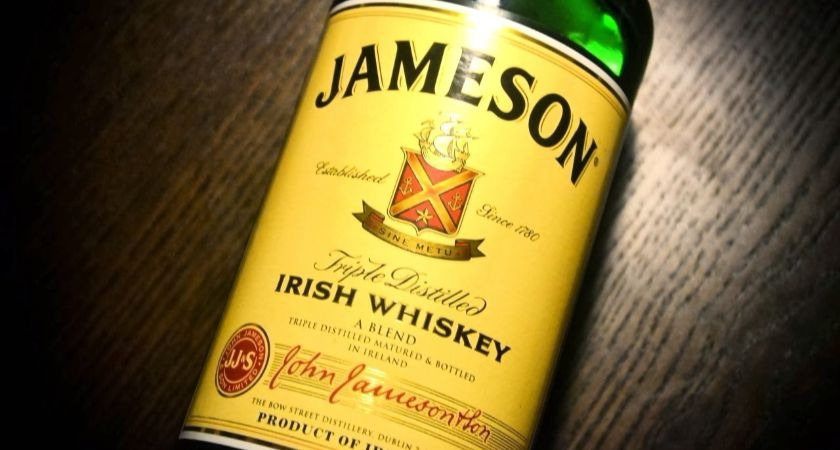 For the Jameson Irish Whiskey icing
4 Tbsp unsalted Kerrygold Irish butter, at room temperature
3 1/2 cups confectioners' sugar
1 large egg, beaten
1/4 cup Jameson Irish Whiskey
For the garnish
Walnut halves
How to make it:
Advertisement
1. Start by preheating the oven to 180° C (350° F) .
2. Butter two eight-inch cake tins. Then line them with parchment and butter them again.
3. Mix the raisins and water together in a small saucepan. Bring them to the boil then reduce the heat and leave to simmer for 20 minutes until the liquid starts to thicken. Drain the raisins, retaining roughly ¼ of a cup of the liquid. Set the raisin mixture and collected liquid aside to cool.
4. Next, in a medium bowl, sift the flour, baking soda, baking powder, cloves, allspice, nutmeg and salt together.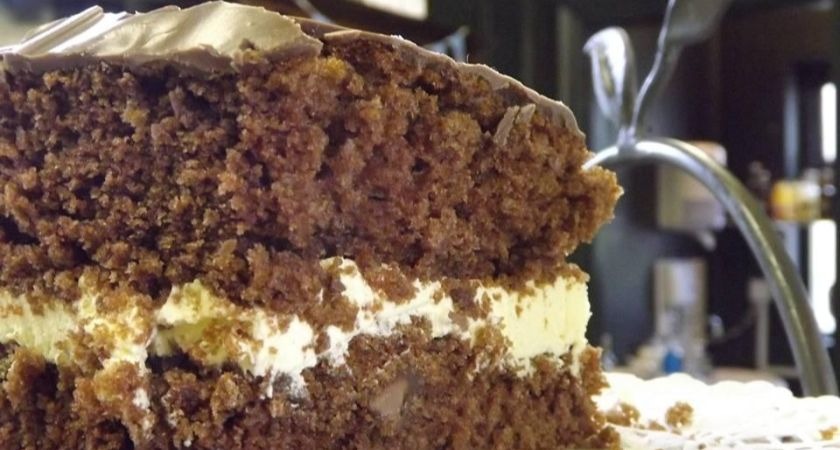 5. Beat the butter and granulated sugar together for 5 minutes or so, until light and fluffy. Add in the egg and beat again until the mixture becomes smooth. Fold in the flour mixture and reserve liquid, taking time to alternate between the two. Stir in the whiskey, walnuts and raisins.
6. Pour the mixture into the two cake tins. Bake for 30-35 minutes until a tester comes out clean. Remove from the oven and allow to cool for 15 minutes before taking the cakes out of their respective tins. Set the cakes aside to cool.
Advertisement
7. Beat the butter and confectioner's sugar that has been set aside for the icing together until smooth. Add the egg and whiskey and beat again. Use a spatula to spread roughly a third of the mix onto the top of one of the two cooled cakes. Place the second, un-iced, cake on top before spreading the remaining icing onto the top and sides.
8. Garnish with walnut halves and leave to set for at least 20 minutes.
Congratulations! You just made a classic Jameson Irish Whiskey Cake.