EAMONN HOLMES has questioned the use of the word 'slave' in the Irish national anthem during a debate about the lyrics sung in Rule, Britannia!
The Northern Irishman was speaking during an episode of This Morning with co-host Ruth Langsford, former UKIP leader Nigel Farage and political campaigner Femi Oluwole.
They were discussing the controversy surrounding the BBC's decision not to include the lyrics of either Rule, Britannia! and Land Of Hope And Glory during Last Night of the Proms.
After allowing Femi the opportunity to explain why he felt the songs shouldn't be sung - due to their historical links to the British Empire and to slavery, Holmes asked the political campaigner why he didn't seem to have a problem with the word 'slave' being used in the Irish national anthem.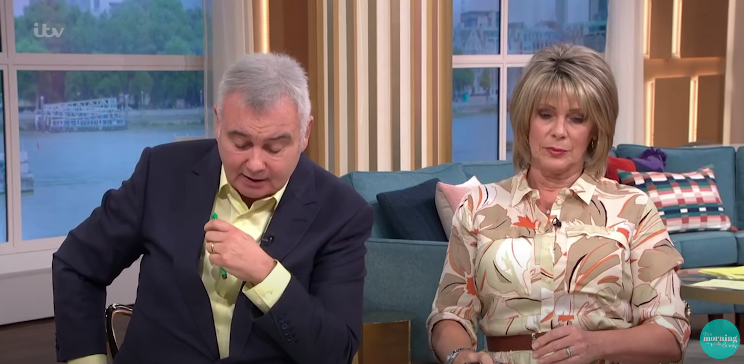 "The Irish national anthem which is called The Soldier's Song, let me just read you some words," Holmes said.
"'Some have come from a land beyond the waves, sworn to be free. No more our ancient sireland, shall shelter the despot or the slave'.
"Do you have an issue with the word slave in the Irish national anthem," he asked Femi, who subsequently refused to answer, saying he needed to know the context of the lyrics.
Holmes responded by explaining that a number of national anthem from around the world have similar lyrics about slaves, including that of France, Italy, Portugal and Mexico.
The debate was sparked after the BBC's decision to drop the lyrics of both songs, and the flames were fanned after Boris Johnson accused the broadcaster of 'wetness' for taking such action.
See the full debate below: