GARDAÍ HAVE shut down an illegal Shebeen found operating in County Cavan.
Since the Covid-19 pandemic closed pubs and restaurants across the country, illegal Shebeens have been popping up all over Ireland.
Some are hastily-built, found in sheds and garages behind people's homes, while others-- like these ones found in Dublin and Limerick-- could easily be mistaken for a normal pub.
The newest sibín discovered in the Lough Gowna area of County Cavan was found to be decked out with Liverpool memorabilia, with a scarf hanging across the bar and signs for Anfield decorating the back.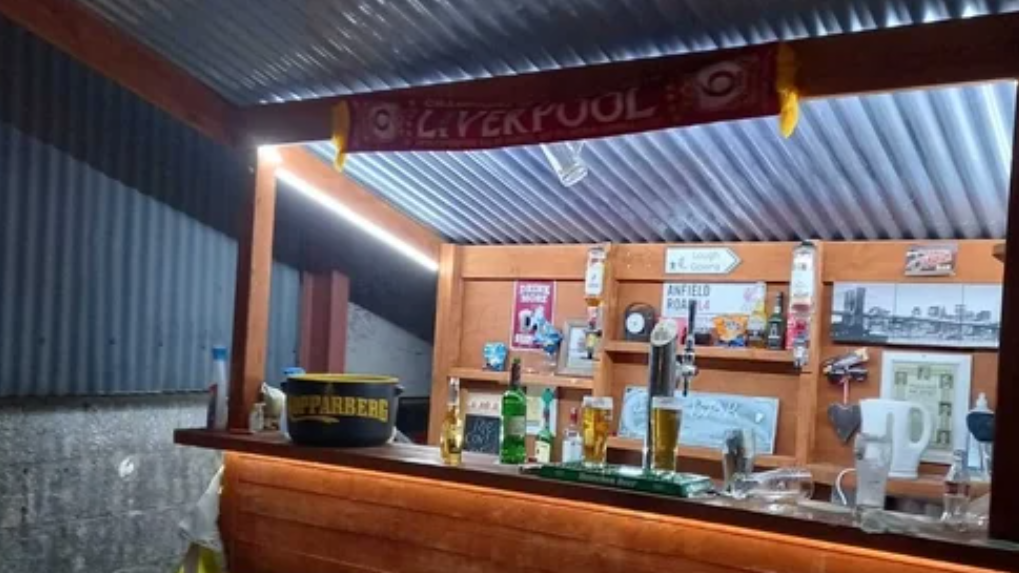 Officers raided the private premises and found a large volume of alcohol, including beer kegs and taps, as well as cash, bar stools and other bar equipment.
No arrests have yet been made, but Gardáí have confirmed they are preparing a file for the Director of Public Prosecutions, and a number of people found to be drinking on the premises were issued with fixed penalty notices and will be fined.
Photographs from the Garda Press Office show a number of full or half-drank pints sitting on the bar, suggesting officers took the patrons by surprise when they raided the premises under a warrant last night.