AN INCREDIBLE eight-year-old boy has been hailed as a national hero for his brilliant efforts to raise money for important causes across Ireland. 
Oliver Lynch from Ballincollig in Co Cork was born with cerebral palsy and epilepsy. 
However, he was determined to do his bit for charity during what has been a turbulent last 12 months for the sector. 
So, he set himself the challenge of walking 5km in 50 days outside his home in aid of several causes close to his heart: Enable Ireland, Dogs for the Disabled and the CUH (Cork University Hospital) Charity. 
From mid-April through to June 2020, Oliver put in the necessary steps with the aid of his trusty walking frame, raising an incredible €37,000 in the process. 
It was a heroic effort and one duly recognised in Ireland this week when Oliver was named among the five winners of Axa's community hero awards.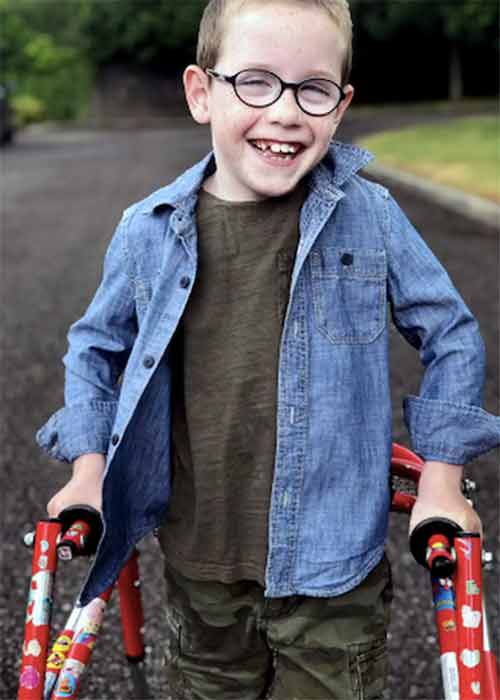 His efforts were acknowledged during a special segment on The Late Late Show, with President Michael D Higgins among those to appear on the show, praising the youngster "courageous and generous" and "one of life's great heroes." 
Oliver's mother Alison was on hand to collect his community hero award, which includes a €20,000 donation to the charities the eight-year-old had been raising money for. 
Oliver watched on at home with his father Kevin, twin brother Reuben and older sister Caoimhe as his incredible achievements were detailed. 
Speaking to host Ryan Tubridy, Alison said the family had been "blown away" by the response to Oliver's charitable efforts. 
 "We were all in a heap during the first lockdown and this started as a little project for us, just to keep us motivated during lockdown and to keep Oliver moving. 
"But he won hearts over with his determination and motivation. The reaction was phenomenal. 
"We are still blown away by the level of support we got, in Ballincollig, from everyone in his school, Gaelscoil Uí Riordáin, and from the wider community and beyond."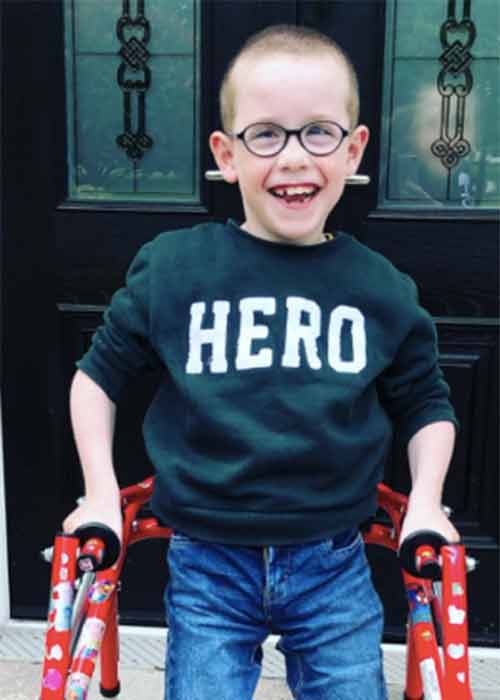 She added that her son is delighted to have raised awareness for his chosen charity while developing new friendships with fans across Ireland. 
She said: "We got cards, letters and emails from people around the country, some from people in their 80s, who said they had been having a bad day, that they had been complaining about little aches or pains in their back or whatever, and then they saw what Oliver was doing, and they thought: "I'm going to get out there and get moving, and do something." 
"And once they got going, many of them kept going. And long-term, Oliver has really benefitted from it. We got a treadmill just before Christmas and he's still walking everyday."