LIAM NEESON'S latest action thriller is heading straight to Netflix. 
The Northern Irishman may be planning to retire from action movies in the not-too-distant future, but there is still a steady stream of new films to enjoy before then. 
Even better, his latest movie, The Ice Road, is set to skip a cinema release and head straight to streaming services after Netflix secured the rights in a blockbuster $18 million deal, according to Deadline.
It's not difficult to see why Netflix stumped up such a sizeable chunk of cash. 
Despite the ongoing pandemic, Neeson's two most recent action thrillers, Honest Thief and The Marksman both topped the box office in the US, with the latter knocking Wonder Woman 1984 off the summit. 
Netflix too, knows only too well the unique pull the Ballymena-born actor has among its subscribers. Back in January the 2011 Neeson actioner Unknown ended up being one of the streaming service's Top 10 most viewed movies that month. 
No release date has yet been provided for The Ice Road, but fans can expect the film to drop at some point over the first half of 2021. 
Written and directed by Jonathan Hensleigh, whose previous writing credits include Die Hard with a Vengeance and Armageddon, The Ice Road sees Neeson starring alongside Laurence Fishburne in a thriller set in the freezing northern regions of Canada. 
Neeson plays Mike, an ice driver leading a rescue mission over a frozen ocean to save a group of miners trapped inside a collapsed diamond mine.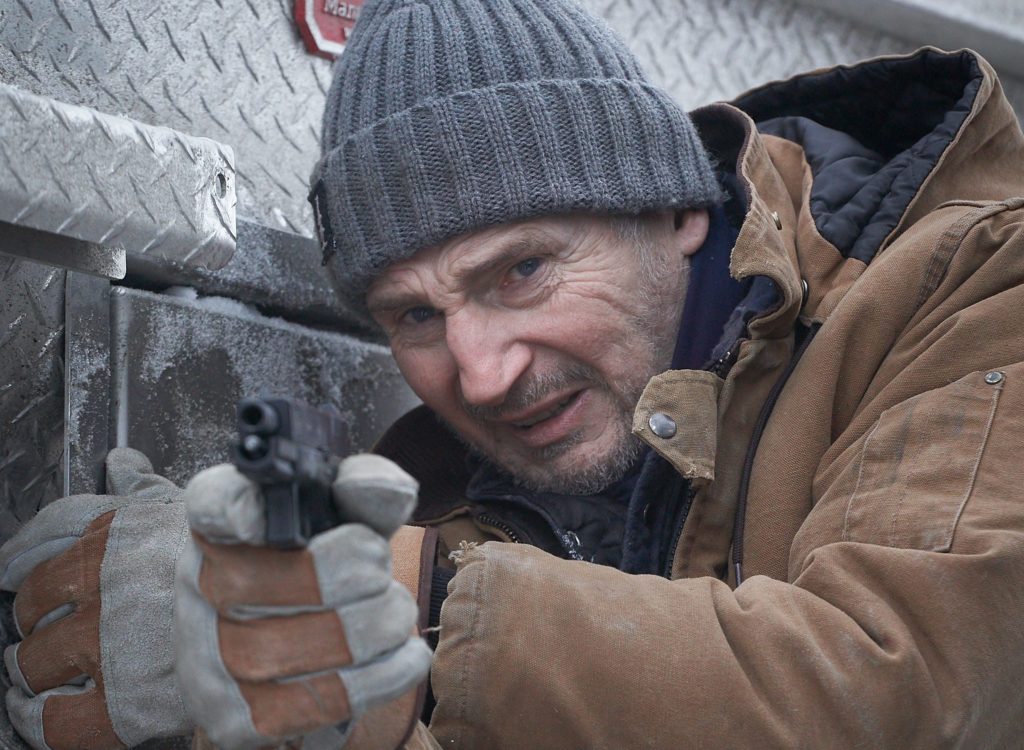 Fishburne plays Goldenrod, the owner of the trucking company orchestrating the rescue and Mike's companion on this dangerous journey. 
Ray McKinnon, Marcus Thomas, Benjamin Walker and Amber Midthunder also star in what could prove to be Neeson's penultimate action film. 
Neeson is currently filming Backlight, which is being touted as his final action role. 
The Northern Irishman plays an off-the-books FBI fixer tasked with pulling undercover agents out of dangerous situations. 
Where Neeson goes from there is anybody's guess, with roles touted in a potential Naked Gun remake or, alternatively, as part of the Obi-Wan Kenobi Star Wars spin-off series alongside Ewan McGregor.