A MAN has been killed by a herd of elephants in a South African national park, local authorities have confirmed.
The victim is believed to be a poacher who was fleeing from park rangers when he startled a herd of breeding elephants and was trampled.
According to ABC News, the incident took place earlier this week in Kruger National Park in South Africa, a game reserve where poaching and hunting is forbidden, when rangers noticed three suspected poachers in the park.
The park rangers gave chase to the suspects, and managed to capture one-- who then told them that he and his accomplices had run into a herd of elephants and he was unsure whether they had all escaped.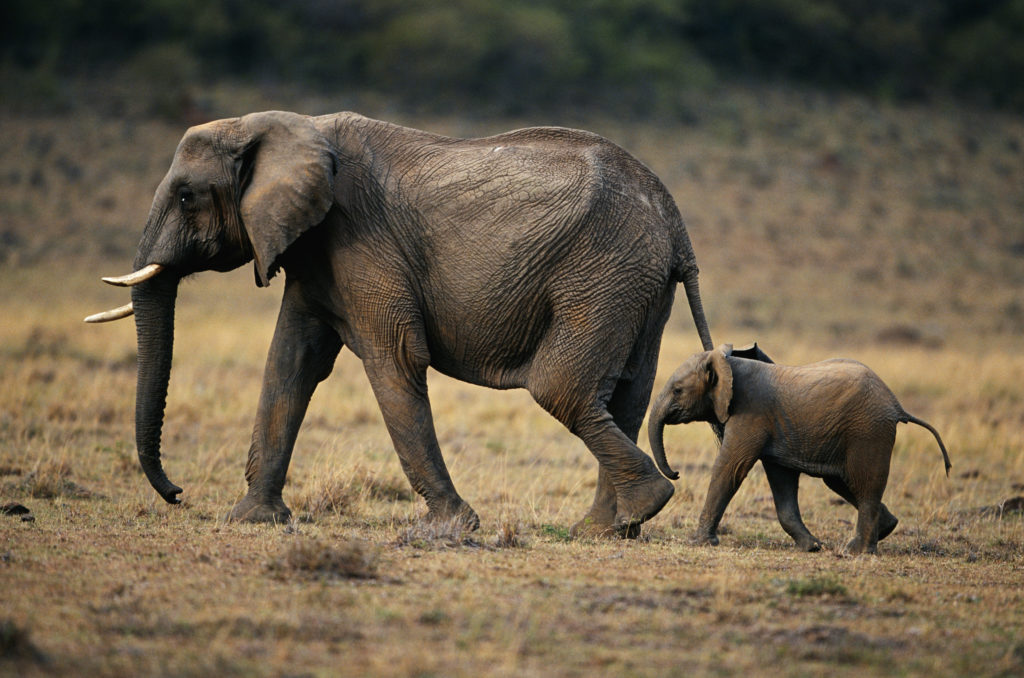 The rangers later found the victim deceased in the area where the elephants had been. He had been "badly trampled" and died from his injuries, investigators say.
The three men are suspected of being rhino poachers, officials say; a rifle and axe were recovered in the investigation.
A  third suspect has continued to evade capture, and authorities have appealed to the public for help-- he is believed to have suffered an injury to his eye during the escape which could help identify him.
Gareth Coleman, managing executive of Kruger National Park, said in a statement following the incident that it is "the responsibility of us all" to stop poaching.
"It threatens many livelihoods, destroys families and takes much-needed resources to fight crime, which could be used for creating jobs and development."