TAYTO LOVERS rejoice, for our benevolent leader Mr Tayto has bequeathed upon us two new flavours, including a chip shop favourite.
That's right-- just when you thought Tayto couldn't get any better they go ahead and make a Curry Chip flavour crisp.
Tayto Ireland have released two new flavours: Curry Chip and Hot Wings, and while both of them sound class it's the Curry Chip that's causing the biggest waves in the country right now.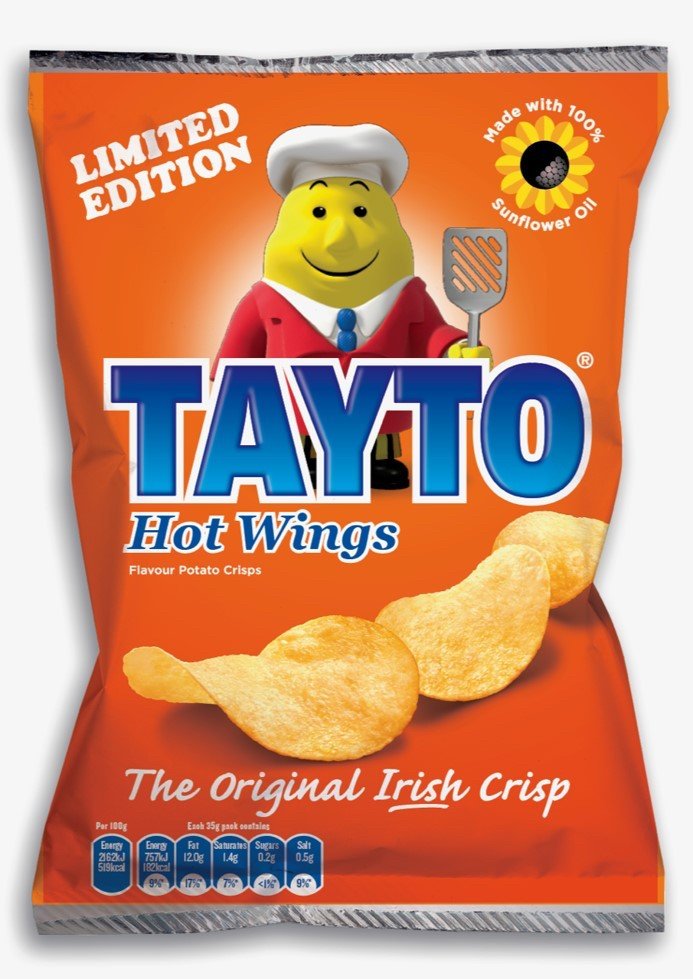 The Limited Edition crisps are available in shops now, and lucky Irish people have already been grabbing them off the shelves and showing them off on social media, much to the envy of those of us living abroad.
Advertisement
I fully support this development 👇 😋 @MrTaytoIreland #Tayto pic.twitter.com/pKm2Ulz3jU

— Stuart Robinson (@stuartrobinson1) September 13, 2019
(Mr Tayto, if you're reading this, please feel free to send a box of Curry Chip Taytos to the Irish Post office.)
It's not the first time the geniuses at Tayto Ireland have figured out what Irish consumers want before we've even realised ourselves-- last year they acknowledged the national phenomenon of an Irish-Chinese delicacy by releasing a Spice Bag flavour crisp.
Hopefully these two new flavours won't disappear as quickly as the Spice Bag edition did.
Are you in Ireland? Have you tried the new Curry Chip or Hot Wings flavour Tayto? Let us know in the comments.
Advertisement