BIRMINGHAM has a reputation for pulling out all the stops on St Patrick's Day and this year looks like it will be no exception with Irish myths and legends brought to life in the parade and Emerald Village to explore...
Established in 1996, the Birmingham St Patrick's Festival has been central to promoting of Irish culture in Birmingham and across the West Midlands. With Birmingham's diverse population there is always a big emphasis on inclusion and involving everyone in celebrating Ireland's traditional arts and artists, music and dance, sport, history, heritage, food and people.
This year almost 80,000 people are expected to turn up to join the festivities.
As for the parade, Birmingham's St Patrick's Parade goes back to 1952. It was the first in Britain and has continued to grow year upon year. Today, the Parade mirrors Birmingham's diversity with all ethnicities and communities welcome to take part.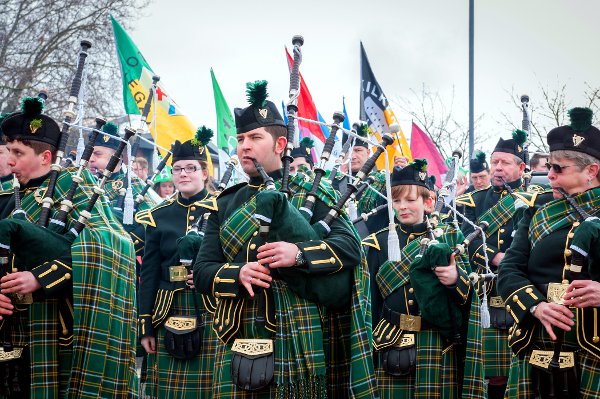 This year's parade takes inspiration from Irish Myths and Legends so expect to see mythical creatures, giants and heroes when it kicks off at 12 noon and winds its way throughout the spiritual home of the Irish community in Birmingham, Digbeth. Thousands of revellers are expected to flock to Digbeth and the city centre to be part of the fun.  And the good news is it's all free.
Other highlights of this year's festival include a children's entertainment area located on Green Street.  With clowns, a petting zoo, craft activities and face painting it promises to be a hive of fun and activity. And if you fancy something a bit more adventurous, check out the funfair on Bradford Street.
There is an 'Irish Village' to pop along to and celebrations and live music in local watering holes The Spotted Dog, The Fountain, The Old Crown, The Rainbow, Hennessy's Bar and The Kerryman.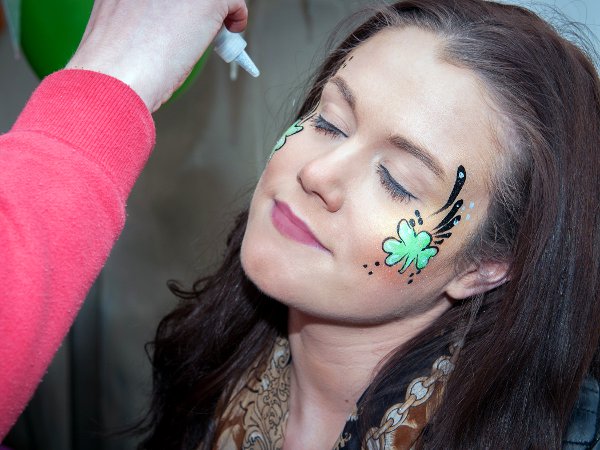 A word of warning, Parade Day can get hectic for drivers so organisers are reminding everyone to be careful where they park and to plan ahead.
All through March, a little Irish magic will be sprinkled over Birmingham wit the St Patrick's Day Parade and festival running March 7 – 17,  and the addition of the Emerald Village, taking place in the Custard Factory complex. See pages 16- 18 for all the listings and don't miss out!
Lá Fhéile Pádraig Sona Duit!
For more information: www.stpatricksbirmingham.com
Festival highlights
Mass celebrating St Patrick takes place at 10am in St Anne's Church, Digbeth.
The Irish Myths and Legends parade will kick off with a confetti blast at noon at Camp Hill. The parade will be led by An Ollipheist (an Irish Dragon) with pipe and drum bands, traditional Irish bands from England and Ireland, floats, vintage motorbikes, classic cars, school groups, steam engines and more following the route to Digbeth.