PEOPLE have been lining the streets of Britain in their tens of thousands as many St Patrick's Day celebrations got underway in advacne of March 17.

Here are 17 of best pictures from the St Patrick's Day celebration parades from Birmingham, Leeds, Derby, Warrington and Manchester.
Thanks to our photographers Chris Egan, Kevin Gallagher, Peter Fawcett and John Lawton for this colourful selection of images...
Keep those county flags flying lads in Leeds...

These Birmingham girls are ready for Cheltenham AND St Patrick's day...

When you know St Patrick's Day is around the corner in Birmingham...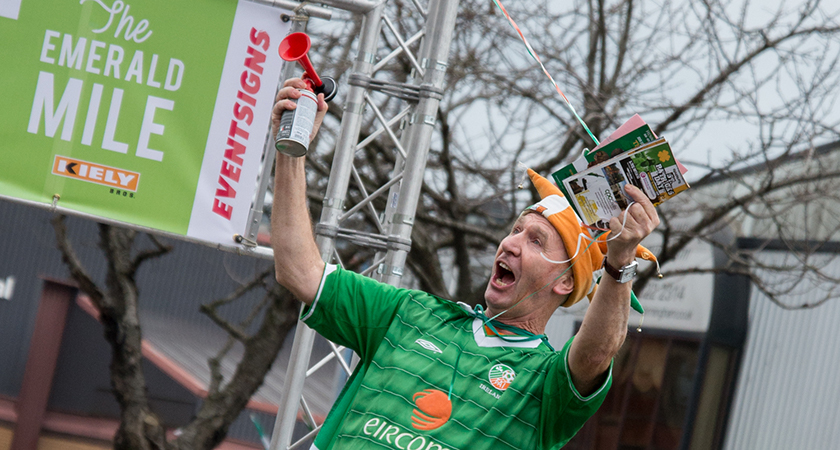 Fun for all the family...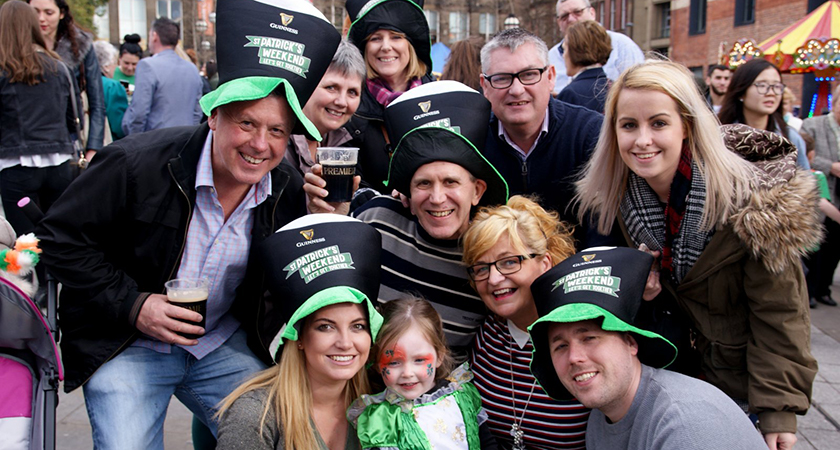 Derby's festivites got off to a musical start...

Hands up if you love St Patrick's Day...


Some very colourful outfits in Leeds last weekend...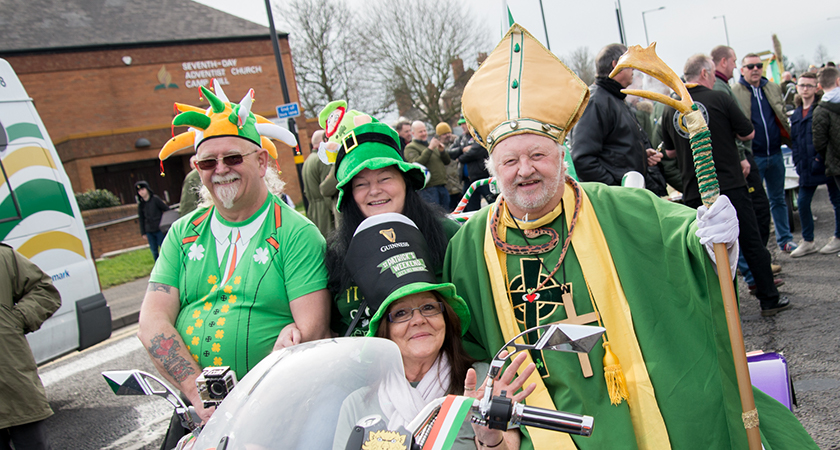 Stepping out in Manchester...

This little one in Derby is getting in the spirit

This dog looks the business in Manchester...

The leprechauns were out in force in Birmingham last weekend...

Looks like a proper celebration up in the Midlands...

The St Patrick's Day banners were out in Leeds...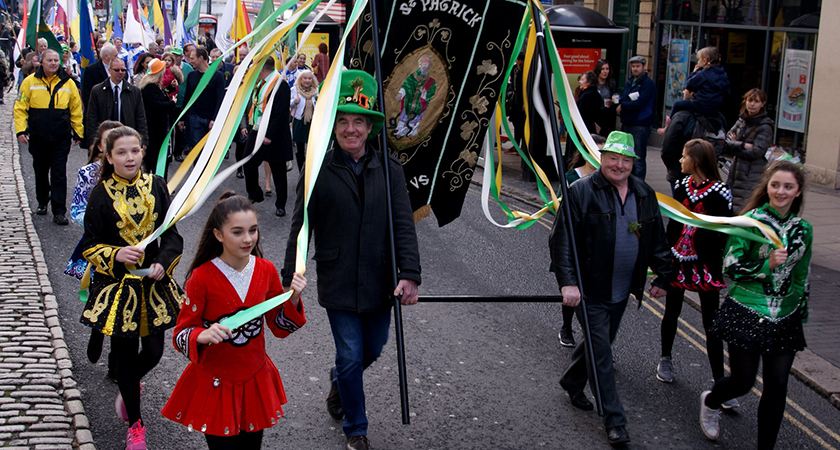 This tiny garda was out in force in Manchester...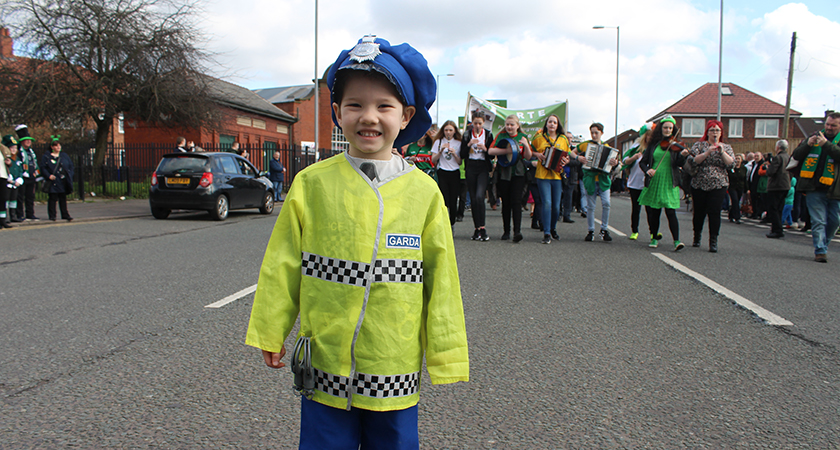 It wouldn't be St Patrick's Day without some Irish dancing...

The boys in green!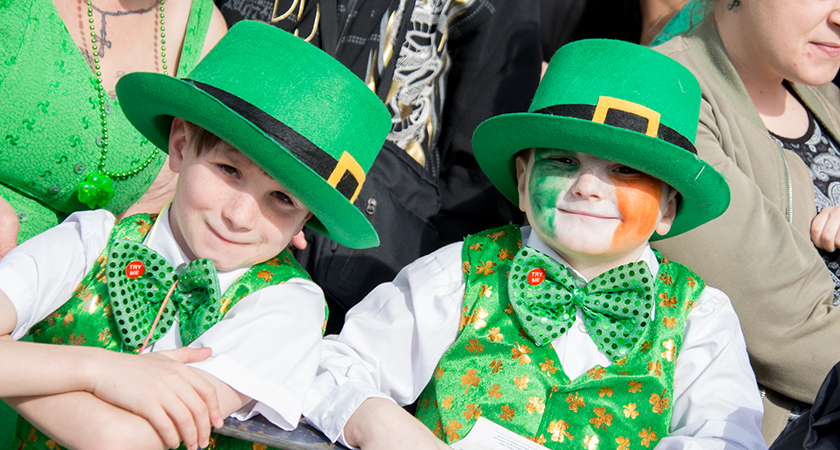 Even St Patrick himself made an appearance in Birmingham...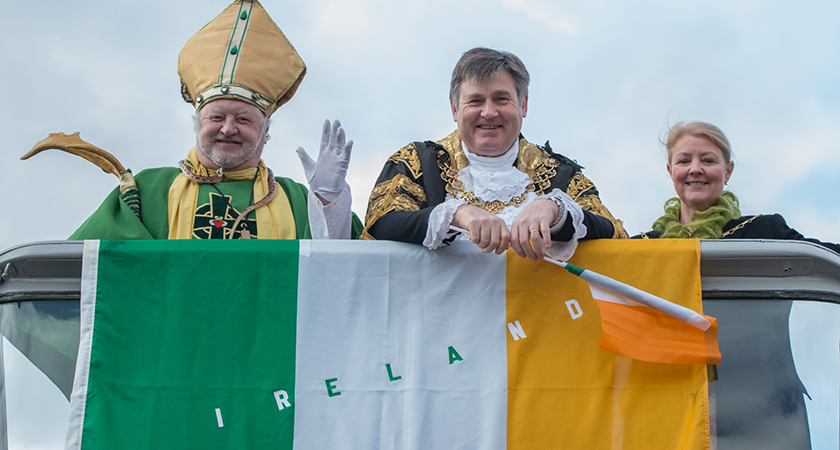 And the fun's not over yet with more celebrations planned around the country this weekend. See all the pictures in next week's Irish Post newspaper, out Wednesday 22.