THERE is nothing to stop a Northern Irishman wanted in connection to the deaths of 39 migrants found in a refrigerated lorry container in Essex last October from being extradited to the UK, a judge has ruled.
Eamonn Harrison, from Mayobridge, Co. Down, is wanted for his alleged role in transporting the trailer in which the bodies of eight women and 31 men, all from Vietnam, were found in Grays, Essex in the early hours of October 23, 2019.
Mr Harrison was arrested at Dublin Port after returning from France and Belgium.
He's alleged to have driven the container to the port of Zeebrugge in Belgium, and later signed the shipping notice for it.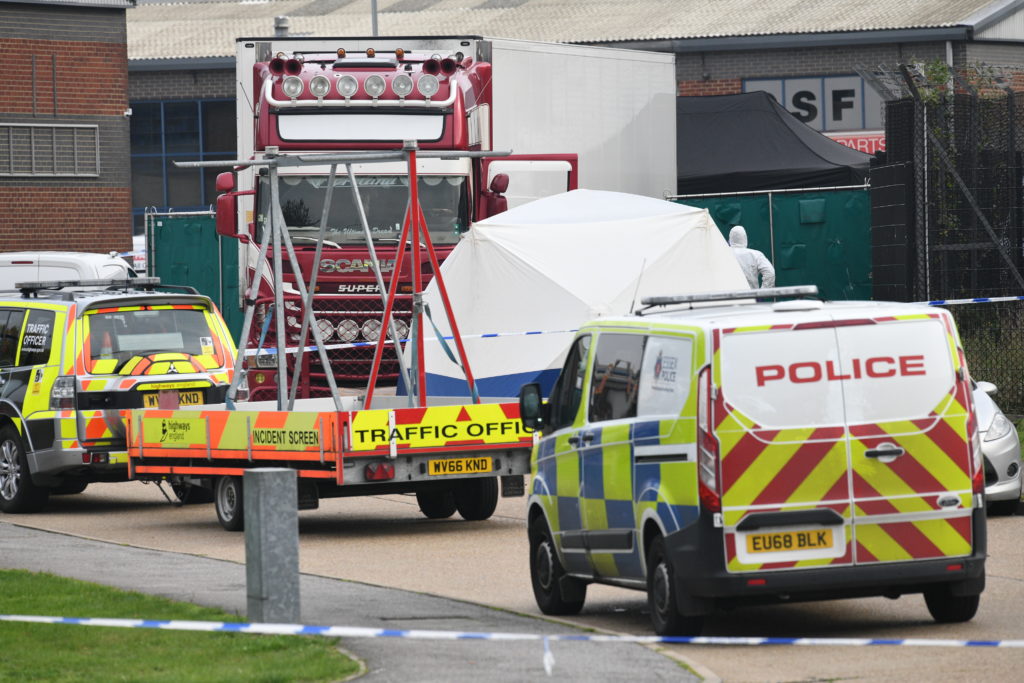 Lawyers seeking his extradition told the court that he drove the lorry used to deliver a container to the port of Zeebrugge and was doing so on CCTV footage.
The court heard previously that Harrison is accused of 41 offences – 39 counts of manslaughter, which carries a maximum sentence of life imprisonment, one human trafficking offence, and one count of assisting unlawful immigration.
Harrison's lawyers protested against extradition requests due to the fact that there was no hard proof that the 39 migrants died while in the UK.
Mr Justice Donald Binchy said on Friday that, after hearing comprehensive arguments from both sides, he had decided to approve Harrison's extradition.
Despite the decision, though Justice Binchy delayed ordering the extradition until 4 February.