THE Irish Post is proud to announce its partnership with the Birmingham St Patrick's Festival and Parade as the festival's official Irish media partner.
The festival takes place from March 7-17, with the world's third largest St Patricks Day Parade taking place on Sunday March 16 from 12pm.
This year's theme is Irish Myths and Legends, and as is tradition the parade will travel throughout the spiritual home of the Irish in Birmingham, Digbeth.
Anne Tighe, Director of the Birmingham St Patrick's Festival and Parade board said: "We are very excited for this year's celebrations.
"Every year we hope to grow and build on the previous achievements, with our new partnership with The Irish Post we hope to deliver our attendees a greater awareness of all our activities as part of the FRINGE Festival events, as well as on Parade day."
The Birmingham St Patrick's Festival and Parade provides a cultural celebration, bringing together the city's Irish community and celebrating the long standing links between Birmingham and Ireland with plenty of activities on offer for all the family.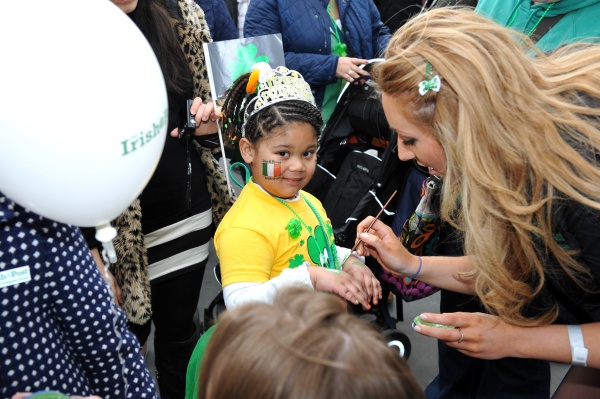 Contemporary and traditional Irish arts and culture with a rich mix of music, literacy, drama, comedy, films, workshops and talks will grace venues out across the city's media quarter The Custard Factory, pubs, clubs, and public spaces, as part of the FRINGE Festival events.
The week long FRINGE Festival begins on Friday March 7 with the launch party, where attendees will be invited to enjoy a sit down meal and entertainment at The Old Library in The Custard Factory, Digbeth.
A week of cultural activities follows, from school performances, theatre and dance evenings, to storytelling and whiskey tasting events, in recognition of the deep Irish heritage within the city.
Sarah Murphy, Marketing Manager of The Irish Post said: "The Irish Post is proud to become the official media partner to the Birmingham St. Patrick's Day Festival 2014.
"The busy schedule of events and activities suggests that the festival will be an even bigger success than last year, as well as being a chance for the Irish community in Birmingham to come together to celebrate its culture.
"We look forward to building a close working relationship with the festival and would like to take this opportunity to wish them every success."