JAMES BOND producer Barbara Broccoli has explained why 007 will always be male.
Daniel Craig is set to make his fifth and final appearance in the as yet untitled 25th James Bond film, which is being directed by Cary Fukunaga.
While Rami Malek has been cast as the film's main villain, the most notable new addition behind the scenes comes with the recruitment of Phoebe Waller-Bridge as co-writer.
The Fleabag creator has been enlisted to give the film a great female "influence" in the era of the #MeToo movement.
But despite this shift, Broccoli has no interest in bringing a female actor on board as James Bond in any future 007 outings.
Speaking to the Daily Mail, the James Bond producer branded the idea little more than "stunt casting" and insisted the secret agent will be male.
''My response to Bond being played by a woman is, well, he was written as a man," Broccoli said.
''What we should be doing is creating interesting stories for women, and not just turning men into women; or women into men."
''I'm very much interested in making films about women, created for women; and not doing some sort of stunt casting by turning Bond into a woman.''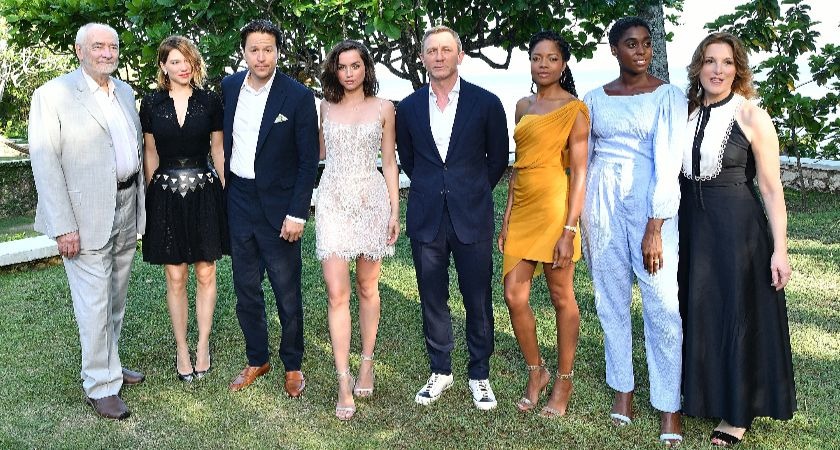 And while the #MeToo movement will have an influence on the next Bond film, it won't represent a marked departure from the previous intallments, which she argued have already "embraced" equality.
''Me Too has influenced our culture, which is a great thing, so of course it's going to influence everything we do on Bond," she said.
''[The series has] has been embracing Me Too for many Bond films. I don't think that any of our films would not be acceptable -- certainly since Daniel [Craig] started.
''Over the years, attitudes have changed, and so have the Bond films. The films are representative of the times they're in.''
Ireland's very own 007, Pierce Brosnan, previously hit out at the current incarnation of James Bond for lacking the humour present in previous entries.
"There had to be humour, I felt," he told The Rake.
"It is different now. They had strong competition and they haven't reinvented it but given it a much more muscular, dynamic twist.
"When I played him you have to let the audience in that this is a fantastic joke - this man, jumping off a motorcycle and catching up a plane, is completely preposterous. But for me, you had to let them in.
"That's what I was brought up with. Sean (Connery) did it, Roger (Moore) did it par excellence."