KELLIE HARRINGTON will be paraded around Dublin later today on an open-top bus as Ireland's Olympic hero returns home.
The parade route will start at 5pm and take Kellie through the neighbourhood she grew up in and past her family's home on Portland Row - where dozens of locals watched on via a big screen as she was crowned Olympic champion in the early hours of Sunday morning.
Dublin City Council has approved the parade but advised any visitors to be wary of public health requirements, particularly as Kellie will need to quarantine as she's flying in from Japan.
"Dublin City Council officials are asking people to please respect the resident sf Portland Row/Portland Place. This means they do not want the area to be overcrowded," said former Lord Mayor and north inner city Independent Christy Burke.
"Kellie will not be departing the bus at any time as she's coming back from a quarantine country and people have to remember she is a frontline medical worker.
"There is plenty of room for everyone to see Kellie. Locals, along with gardaí and council officials will be helping organise the route.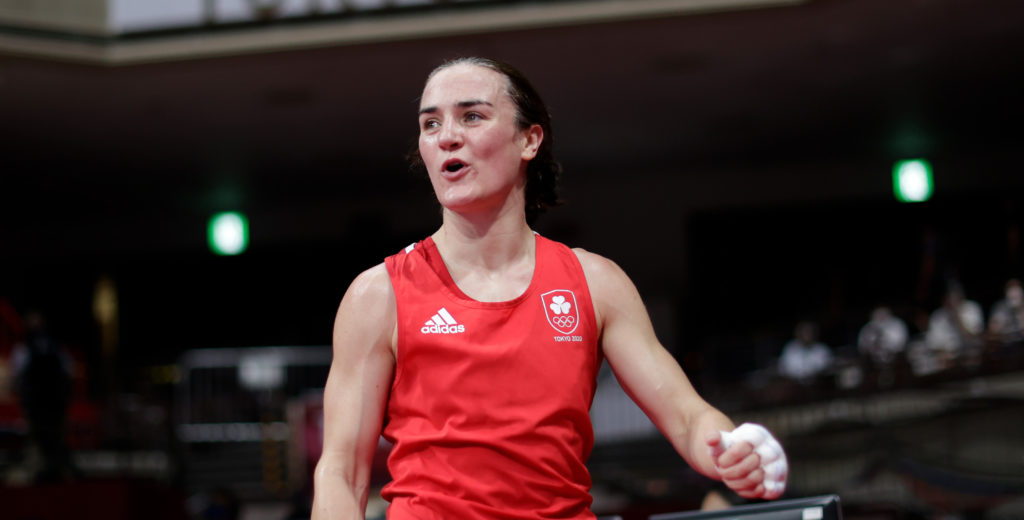 "The official times will be made available on dublincity.ie."
Several councillors have suggested that Harrington be awarded the Freedom of the City - the highest honour that can be bestowed on a citizen of Dublin.
In a statement, the council said the Lord Mayor, councillors and local authorities should all be in agreement, and that a decision will not be made until next month at the earliest.
"The award of the Freedom of the City of Dublin acknowledges the contribution of certain people to the life of our city. The Freedom of the City may be awarded at any time during the year," the council said.
"The issue of the conferring of the Freedom of the City on Kellie Harrington is being brought to the attention of the Lord Mayor Alison Gilliland."