ELEVENTH-BEST to be exact.
Consider for a moment the thousands of other contenders around the world, most of them probably laced with palm trees, sea turtles and fellas scurrying between the beach and the bar bringing you a blue lagoon every 15 minutes.
Well Keem Bay on Achill Island, Co. Mayo has beaten them all (well, almost all), without a turtle in sight! - Although you might spot a whale-shark or two.
Big 7 Travel and their readers have been voting and the gorgeous Mayo beach has only just missed out on the top ten, after they published a list of the 50 best beaches in the world.
Tucked away in a sheltered cove, Keem Bay is quintessentially Irish.
A rural and rugged backdrop of heather and rocky cliffs juxtaposed with calm surf and gleaming white sand - on a sunny day at least.
For anyone who's been there, it's no surprise to see it ranked so highly.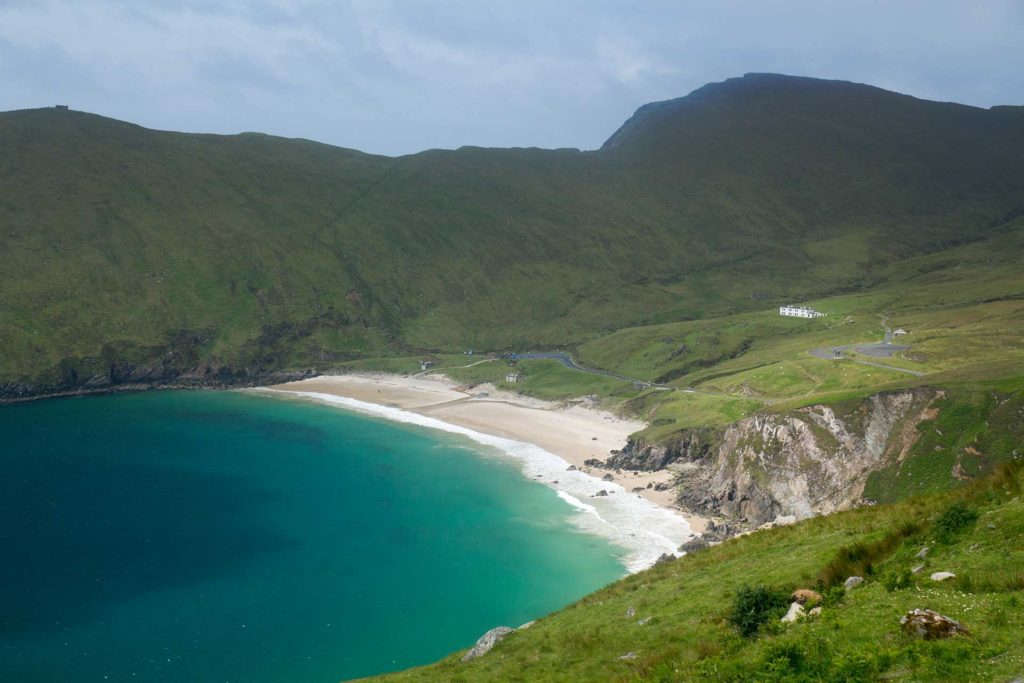 Ireland might not be the first country that springs to mind when the word 'beach' is mentioned, but we've always enjoyed pleasantly surprising people.
You can view the full list here.
No doubt one or two of them will be heading for the old bucket list.